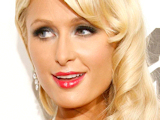 Charles Dance
has criticised
ITV2
for keeping his new show off air in favour of
Paris Hilton's British Best Friend
.
The veteran actor revealed that university drama
Trinity
was pushed out of the schedules to make way for Hilton's reality programme at the beginning of the year. It will now finally hit screens next month.
Speaking to
The Sun
, Dance, 62, complained: "We're putting too much energy into junk and reality television.
"This show was going to be shown in January or February. But they shelved it until September to put you know what in its place?
Paris Hilton's British Best Friend
, which is possibly the most execrable piece of television I've ever seen in my life.
"God knows what the ratings were. It's a piece of television for airheads, starring an airhead. It's just beyond me. Endless hours of reality television - surely by now there must be a consensus that it's crap?"
Trinity
, which also stars
Echo Beach
's Christian Cooke and Radio 1 DJ Reggie Yates, tells the story of a world containing "recreational sex, recreational drugs, and random murder".
Meanwhile, Hilton's show saw her setting challenges to members of the public in an attempt to find a life-long friend.