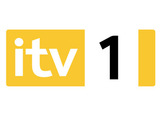 The final part of ITV's
Wormwood Scrubs
documentary was watched by nearly 5m on Monday night.
The programme, which documented life in the famous British prison, was watched by 4.98m (21.7%) on ITV1 in the 9pm hour.
Earlier on the channel,
Countrywise
pulled in 3.46m (15.4%) from 8pm to 8.30pm.
On BBC One,
Panorama
gained 2.05m (8.9%) from 8.30pm to 9pm. It was followed by retail reality series
High Street Dreams
, which appealed to just 2.18m (9.5%), a drop of 290k week-on-week.
Springwatch: Signs of Change With Chris Packham
averaged 1.99m (8.7%) for BBC Two in the 8pm hour and was followed by 80-minute drama
Royal Wedding
with 1.65m (7.4%).
The Gadget Show
saw a 150k week-on-week increase in its audience to 1.12m (5.3%) on Five in the 8pm hour, then
FlashForward
put in 1.56m (6.8%) from 9pm.
Later in the evening, Five's documentary about the formation of the Liberal Democrat/Conservative coalition government, titled
Dave And Nick: Where Did It All Go Right?
, appealed to 347k (2%) in the 10pm hour.
Nelson's Hospital: A Time Team Special
gained 1.7m (7.4%) for Channel 4 from 9pm, and 93k (1.1%) on timeshift.
However, the second episode of
Derren Brown Investigates
suffered an 840k week-on-week drop to 1.36m (8.3%) on Channel 4 in the 10pm hour, with 161k (0.9%) watching on timeshift.
Overall, ITV1 dominated primetime with 25.2% compared to BBC One's 17.7%. BBC Two came in third with 7.3%, followed by Channel 4 with 5.5% (+1 0.6%) and Five with 3.9%.
Elsewhere, the latest episode of
Glee
attracted an impressive 1.26m (5.5%) to E4 from 9pm and 275k (1.6%) on timeshift.
BARB ratings data supplied by Attentional