TV News
US comedy brought to BBC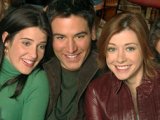 The BBC have secured the rights to broadcast US comedy show How I Met Your Mother.

Produced by Twentieth Century Fox Television, the show focuses on a man looking back at his single life from 20 years in the future. Josh Radnor, Jason Segel and Alyson Hannigan star.

The show will premiere in the United States on CBS in September, and will follow on BBC Two and BBC Three next year.