TV News
Michael Sheen 'better at playing Blair'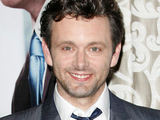 Michael Sheen
has suggested that he has become better at playing Tony Blair.
The actor played the ex-prime minister in the 2003 TV-movie
The Deal
and 2006's theatrical follow-up
The Queen
. He reprises the role in
The Special Relationship
, which airs this Saturday at 9.30pm on BBC Two.
Sheen told
Metro
: "I look back at
The Deal
and I want to cringe. It just feels so mannered. I want to go 'calm down dear', in the style of Michael Winner.
"Since then I've met him and just being in the same room, seeing the way he moves, shifted things for me. I've got better because I'm not trying so hard."
Of Blair's claim not to have seen his performances, Sheen said: "He can't let on that he's seen them because if he says that he has, then he gets drawn into saying what's true or not. But he had a good working knowledge, so it was pretty obvious he had."
Peter Morgan, the screenwriter of all three works, suggested that he is keen to make a fourth film in the series. He explained: "We haven't yet engaged with the rage and anger a lot of us feel because we're still ten years behind. We're just beginning to create the monster."
However, Sheen
has claimed
that he will never play Blair again.