TV News
Enfield working on 'Sex And The Chippy'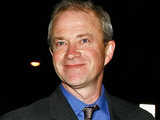 Harry Enfield
has been confirmed as the director of new E4 sitcom
Sex And The Chippy
.
The show, which revolves around three women who meet in a Liverpool chip shop, began shooting on location in the North West yesterday.
Enfield is stepping into the director's chair following Ben Palmer's departure to work on the
Inbetweeners
movie.
Channel 4's head of comedy Shane Allen promised that the project would be "glossy, raucous, upbeat and excruciating".
Writers Neil Jones and Heather Robson told the
Liverpool Echo
: "We pitched it as the older sisters of
The Inbetweeners
if they were from Liverpool.
"The women have boring jobs and go out every weekend to escape their routines and look for a bit of romance. But every week it turns out to be disastrous and the episode starts at the end of the night with their chips."