3
TV News
'100 Greatest' shows axed by Channel 4?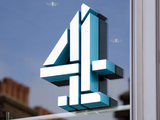 Channel 4 has reportedly called time on its list shows after more than a decade of running various editions.
The programmes, which last year included the
100 Greatest Stand-Ups
,
100 Greatest Toys
and
100 Greatest World Cup Moments
, have been axed by the
broadcaster's new chief creative officer Jay Hunt
.
The Guardian
reports that Hunt, who joined Channel 4 from BBC One several months ago, has told colleagues that the genre has reached the end of its life.
"It is felt that they are popular but we can be doing bolder and different things rather than something which is fun but which some people feel can feel a little spurious," a source told the paper.
Money saved by axing the clip shows will apparently be put back into producing original programming, with a focus on comedy.
However, Alex Zane's
Rude Tube
will be kept, while one list show
50 Worst Weddings
will still be broadcast next month as part of Channel 4's coverage of the royal wedding.
The insider added: "The
Jonathan Ross rundown of the nation's favourite toys
did well last year and if Jonathan comes up with an exceptionally brilliant idea like that we may do it. But the direction of travel is now very much not to do them anymore."
Ross's Christmas toy
rundown was watched by 2.43m viewers when it aired
in December.