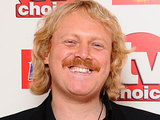 Comedy panel show
Celebrity Juice
scored its highest ever audience on Thursday evening, while
The Shadow Line
again lost viewers, according to the latest audience data.
Keith Lemon's
Celebrity Juice
amused 1.74m (9.4%) on ITV2 from 10pm, up almost 200k week-on-week. The show had a further 236k (2.3%) on ITV2+1.
Noir thriller
The Shadow Line
averaged 1.6m (7.1%) for BBC Two in the 10pm hour and 116k (0.5%) on BBC HD, down 380k week-on-week overall. Spooky comedy
Psychoville
scared 740k (3.8%) afterwards from 10pm, also down 250k on last week's episode.
Earlier,
Tonight
fetched 3.47m (17.5%) on ITV1 from 7.30pm, while
Watchdog
had 4.49m (20.8%) on BBC One in the 8pm hour. New series
Inside The Human Body
opened with 3.47m (15.4%) on BBC One in the 9pm hour, but lost out to
Long Lost Family
's 4.72m (20.9%) on ITV1 and 247k (1.4%) on +1. Later,
Question Time
quizzed 2.92m (23.6%) on BBC One from 10.45pm.
B&B reality series
Three in a Bed
booked in 1.3m (6%) on Channel 4 in the 8pm hour and 334k (1.5%) on +1. Documentary
Hunting Britain's Most Wanted
had 1.65m (7.3%) in the 9pm hour and 420k (2.4%) on timeshift. Highlights programme
Comedy Gala: Best Bits
amused 820k (4.8%) from 10pm and 126k (1.4%) an hour later.
Over at BBC Two,
The Culture Show
enchanted 510k (2.7%) in the 7pm hour, before
Business Nightmares with Evan Davis
fetched 870k (4%) from 8pm.
Channel 5's
Zoo Days
grabbed 308k (1.5%) from 7.30pm, before
Emergency Bikers
pulled in 808k (3.8%) in the 8pm hour.
Extreme Fishing with Robson Green
caught 1.15m (5.1%) from 9pm, while
Impossible
took 399k (2.3%) from 10pm, down 400k week-on-week.
Overall, ITV1 edged primetime with 23.2% (+1: 0.7%) against BBC One's 22.2%. Channel 4 ranked third with 5.4% (+1: 1.2%), ahead of BBC Two's 4.4% and Channel 5's 3.3%.
Elsewhere,
Peter Andre: The Next Chapter
entertained 801k (3.5%) on ITV2 in the 9pm hour and 178k (1%) on timeshift.
A303: Highway to the Sun
fetched 668k (3%) on BBC Four in the 9pm hour.
Russell Howard Live: Dingledodies
amused 651k (4.9%) on BBC Three from 10.30pm.
BARB ratings data supplied by Attentional