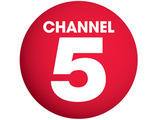 Tyson Fury's victory over Dereck Chisora in the British heavyweight title scored well for Channel 5 last night.
From 10pm, the fight averaged a slot-winning 2.26m (13%), peaking with 2.9m (19.7%) at 11pm.
Meanwhile, the broadcaster's screenings of
NCIS
(8pm) and
Law & Order: SVU
(9pm) took 929k (4.6%) and 1.1m (5.3%).
The Space Shuttle's Last Flight
mustered 1.14m (5.7%) for Channel 4 between 7.30pm and 9pm (+1: 177k), then 917k (4.5%) tuned in for
Camelot
.
Over on BBC Two, classic
Dad's Army
amused 1.73m (9.3%) at 7.30pm,
The Impressionists: Paintings and Revolution
interested 988k (4.9%) in the 8pm hour and coverage of the Proms dazzled 659k (3.3%).
Harry Potter and the Chamber of Secrets
appealed to 3.57m (21.5%) between 5.30pm and 8.15pm (+1: 512k) on ITV1, after which 2.81m (13.8%) watched
Odd One In
(+1: 229k).
Penn and Teller: Fool Us
attracted 3.28m (16%) from 9pm and
The Marriage Ref
held on to 1.4m (7.8%).
Elsewhere, BBC One's
Tonight's The Night
with John Barrowman entertained 3.7m (19.8%) at 7pm, while
The National Lottery: In It To Win It
was the most-watched broadcast of the day with a strong 5.51m (27.4%).
From 8.50pm,
Casualty
gripped 5.07m (24.2%) for an episode titled
'System Error'
, before
Lee Mack's All Star Cast
had 3.05m (15.6%).
Overall, BBC One led primetime with 21.7%, beating ITV1's 15.8% (+1: 2.2%). Channel 5 came in third with 6.4%, followed by BBC Two with 5.3% and Channel 4 with 4.7% (+1: 0.7%).
BARB ratings data supplied by Attentional