Claudia Winkleman
has said that she was "absolutely terrified" about replacing Jonathan Ross as the host on the BBC
Film
show last year.
The TV and radio presenter
took over the role in 2010
as the programme changed format to include studio guests and a panel of film experts.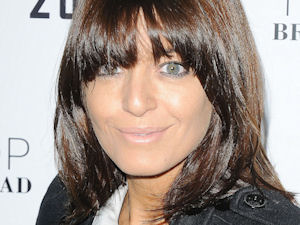 Asked how she felt about taking over from Ross, Winkleman told
Stylist
: "Well I don't call him Jonathan; I just call him The King, so I felt absolutely terrified.
"But when they asked me to do it, to say no out of fear would have felt silly. I thought the worst thing that can happen is that I do it and get fired. "
> Claudia Winkleman sorry for Film 2010 expletive
> BBC confirms new-look Film 2010
Of reducing her role on
Strictly Come Dancing
spinoff
It Takes Two
, she added: "I was broken-hearted.
Strictly
is in my blood and I feel like part of some amazing family.
"But I couldn't not pick my kids up from school, help them with their homework, give them a bath and put them to bed.
"[My replacement] Zoe Ball is brilliant, much better than me - I had to beg them to let me come back to do the results shows!"
> Claudia Winkleman: 'Strictly Come Dancing departure was heartbreaking'
> Zoe Ball to host Strictly Come Dancing spinoff: "I'm giddy with glee"