Channel 4's
online game for upcoming show The Bank Job
has been played over 2 million times.
The game is used to recruit contestants for the week-long series that will air from January 2 on Channel 4.
It is produced by Big Brother's Endemol, and gives contestants the opportunity to "pull off the ultimate heist and walk away with a life-changing sum of money".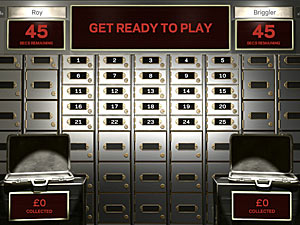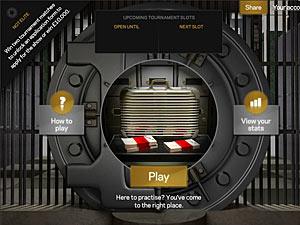 Online players go head-to-head in the game during tournaments, answering general knowledge questions in real-time to win the most virtual cash and escape the vault.
Each round features 25 safety deposit boxes. A correct answer enables the player to select a box, which may contain cash, or be empty, or give the chance to steal an opposing player's money.
The winner is the player who leaves the vault with the largest amount of cash before the time runs out, but the game's strategy and tactics come into play with how long you decide to stay in the vault.
The game has so far been played by more than 110,000 people in the UK, who have aimed to unlock an application form to feature in the live shows hosted by
George Lamb
.
One female player in Scotland has reportedly played the game over 500 times in a week, spending 26 hours on it over seven days.
The Bank Job
will air from January 2 for six nights on Channel 4.