44
TV News
'Dark Knight Rises' Tom Hardy 'left embarrassed on Jonathan Ross Show'
The Dark Knight Rises
actor Tom Hardy was reportedly upset during his interview with
Jonathan Ross
.
According to
The Sun
, Hardy was uncomfortable when Ross showed footage of him winning a modelling contest on Channel 4's iconic
The Big Breakfast
in 1998.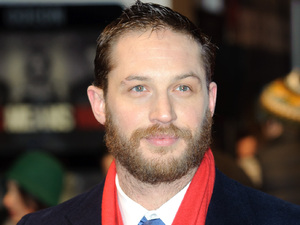 An insider recalled: "Tom really wasn't happy about the footage being shown and said he looked like a total idiot.
"After that moment, the interview was a squirm-fest. Especially when Tom said he couldn't talk about his part in the new Batman film.
"When he walked off, Jonathan turned to the audience and said, 'He is genuinely p*ssed off with me'."
However, the pair apparently reconciled in the end, with the source adding: "They did have a hug at the end though to show there were no hard feelings."
The Jonathan Ross Show
continues tomorrow (Saturday) at 9pm on ITV1.
> Dark Knight Rises Tom Hardy: 'Bane would shoot a pregnant woman'
Watch the trailer for
The Dark Knight Rises
below: