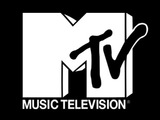 The Parents Television Council has complained about new MTV comedy series
I Just Want My Pants Back
and has urged advertisers to avoid the broadcasting network.
The PTC claimed that the adult content of the humour was inappropriate for MTV's audiences and reignited its dispute with the network, which it famously fell out with over controversial teen drama
Skins
.
In a statement, the PTC said: "While the show is only rated TV-14, content has already included the prelude to a sexual foursome and a woman asking a man to insert his finger into her rectum during intercourse.
"Once again MTV is taking HBO-style content and marketing it to a Nickelodeon-age audience."
PTC president Tim Winter said: "All of MTV's advertisers, including
Dr Pepper
, T-Mobile and Toyota, will be asked if foursomes and a woman who tells her sexual partner to 'stick a finger in my a**' are an accurate reflection of their hard-earned corporate brands.
"Parents need to be warned about MTV's stated intention to target children as young as 12 with this explicit material."
Pants
airs at 11pm on MTV, but shows repeats in the daytime. However, the daytime reruns are edited versions with the adult gags removed.
The show, which premiered earlier this month, is a dramedy about a young man (
Peter Vack
) who falls for a woman who stole his trousers after a one-night stand.
> MIA's Super Bowl middle finger gesture condemned by parents group
> 'The Playboy Club': Parents group fights for show axe
> Nicki Minaj wardrobe malfunction angers Parents Television Council