Jedward
will reportedly front their own Channel 5 blooper show.
The
X Factor
and Celebrity Big Brother duo are to star in a six-part home video series titled
Weird Wild World
.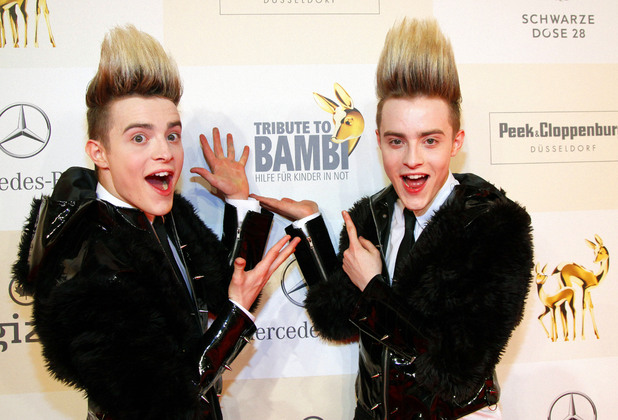 "We're so excited to be hosting this new series for 5," Jedward said. "We love going online and watching funny clips and our new series will bring together the most amazing internet clips we could find. Buckle up, it's going to be a Jepic ride!"
Ian Dunkley, Channel 5's commissioning editor for factual entertainment & features, added: "We're delighted to be able to give Jedward the opportunity to host their own show. They're a perfect fit for 5 - young, fun and they've got great hair."
Jedward last week
premiered new song 'Waterline'
, a possible entry for this year's Eurovision Song Contest.
Confirming their intention to
represent Ireland once again
last November, the twins teased: "The UK better watch out. It's going to be huge!
"We're going to have an amazing song, an amazing dance team - we're going to go out there and do a huge mega-performance."
Watch Jedward in the video for their 2011 Eurovision entry 'Lipstick' below: