Stephen Fry
and
Primeval
star Dougie Henshall will lead the cast of ITV1's Ian Rankin adaptation
Doors Open
.
The two-hour film, which has been adapted by James Mavor and Sandi Toksvig, is based around an audacious arts heist and is set in Edinburgh's corporate banking and fine art world.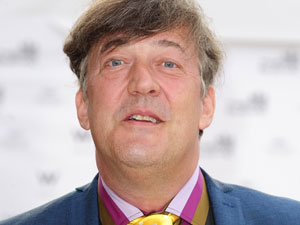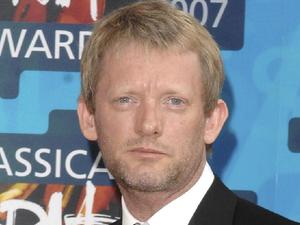 One of Rankin's best-selling books,
Doors Open
follows Mike Mackenzie (Henshall), who becomes bored by his millions and business. After an evening drinking, Mackenzie teams up with close friend Professor Gissing (Fry) and the love of his life Laura Stanton to come up with a plan to swap priceless masterpieces for accurate forgeries.
Laura Mackie, director of drama at ITV, said: "
Doors Open
is full of excitement with many twists and turns and it is as much of a love story as an art heist. We have an A list cast lined up to bring Ian Rankin's great characters to life."
Marc Evans (
Collision
,
Hunky Dory
) will direct the project.
Fry described Rankin's novel as "breathless and ingenious", revealing that he picked it up at an airport a year ago.
"As I read I just knew it would make a thrilling, charming and original TV drama," he said.
"I also adored the character of Professor Gissing and a shamefully vain part of me refused to see anyone else in the role. I am so thrilled that ITV were of the same opinion and that all of us at Sprout Pictures have managed to put together what I believe will be an entertaining, suspenseful art heist thriller which will appeal to audiences at home and abroad."
Filming on
Doors Open
begins on April 23.