TV News
UKTV in seven figure deal for 'Taggart' and 'Rebus'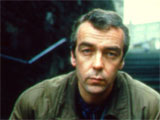 UKTV Drama has made a seven figure deal with distributor Minotaur, for SMG-produced detective series, Taggart, British television's longest running crime drama, and the Edinburgh-based series Rebus, which stars John Hannah.

Both shows will be broadcast later this year as part of UKTV Drama's Crime at Nine strand.

UKTV Drama's Richard Kingsbury, who was appointed channel head in December 2005, said: "We are super-serving an audience that loves gritty but believable British crime drama and these new titles will be spot on for them."

UKTV's head of programme acquisitions, Sarah Wright, and director of Minotaur, Sarah Tong, brokered the deal.

UKTV's Sarah Wright added, "I'm thrilled to have secured such a highly fought over package of quality titles for UKTV. These great detective shows will add to UKTV Drama's growing repertoire of acquired programming such as Murder She Wrote, as well as allowing us to forge ahead with our ambitious growth strategy for acquisitions on the UKTV network as a whole."

UKTV Drama's audience has increased rapidly since last year, from 1.3 million in August 2005 to 2.5 million at the same time this year.