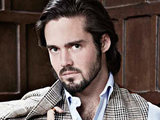 Made in Chelsea
continues to be a sleeper hit for E4 on Monday nights, the latest overnight data has revealed.
The upmarket reality show, which hasn't yet been recommissioned for a fourth run, grabbed 532k (3.2%) for its latest episode at 10pm, and 123k (1.4%) an hour later on E4 +1 - meaning
Chelsea
was the most-watched multichannel show of last night.
On the terrestrials, the critically-acclaimed
56 Up
logged 4.16m (18.3%) at 9pm (+1: 247k), just retaining its lead over BBC One's
Chatsworth
, which continued with 3.73m (16.5%).
The Secret Millionaire
mustered 1.74m (7.7%) for Channel 4 and 274k on timeshift, while BBC Two's
Fall of Singapore: The Great Betrayal
intrigued 1.78m (7.8%).
Gok Cooks Chinese
served up 1.3m (5.6%) on 4 at 8.30pm (+1: 192k), prior to which the hard-hitting
Dispatches
arrested 1.08m (4.9%) and 141k on +1.
Ramsay's Kitchen Nightmares USA
entertained 1.29m (7.6%) at 10pm (+1: 233k).
The first day of the Chelsea Flower Show blossomed on BBC Two in the 8pm hour with 2.89m (12.5%), beating
Panorama
's 2.33m (10%) on the corporation's flagship BBC One.
Elsewhere,
Robson's Extreme Fishing Challenge
anchored Channel 5's night with 1.09m (4.8%).
The Gadget Show
(714k/3.1%) and
The Walking Dead
(785k/4.5%) aired either side of the network's stalwart factual format.
Overall, ITV1 led primetime with 22.5% (+1: 0.9%), beating BBC One's average of 19.1%. BBC Two claimed third place with 7.8%, ahead of Channel 4's 5.9% (+1: 1%), and Channel 5's 4% (+1: 0.1%).
BARB ratings data supplied by Attentional