Johnny Vaughan
has said that he would like to return to breakfast television.
The broadcaster fronted Channel 4's
The Big Breakfast
from 1997 to 2001 and later hosted
Capital Breakfast
on the radio
from 2004 to 2011
.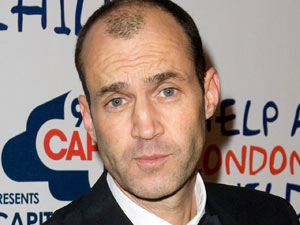 "At the moment, there's nothing on TV that makes me laugh in the mornings," Vaughan told
Metro
.
"It's all very straight-faced. I'd like to go back to do a Vaughan-in-the-morning show.
"I get a lot of people coming up to me saying they enjoyed
The Big Breakfast
who want something similar now."
Asked if his success with that show would put him off trying to replicate it, he added: "No, not at all because it's what I'm best at.
"When people see you doing something really well, it doesn't matter how well you do something else."
Watch a compilation of Johnny Vaughan's best bits from
The Big Breakfast
below: