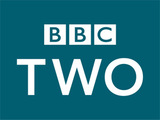 The Killing
director
Birger Larsen
has opened up about his new BBC show.
Murder
was shot in Nottingham through a red filter, a move which Larsen said was made as it is "the colour of blood".
He added to
The Guardian
: "I don't know Nottingham, so it was a huge surprise to me when I went there for the exterior filming we did. I sensed this hostile vibe. It might just have been me, but there was this mean vibe in the streets.
"I don't know why. They have got two universities there, so I was quite surprised because sometimes having a lot of youth around softens things in a city."
The drama, which was created by Robert Jones and Kath Mattock, the team behind BAFTA award-winning Channel 4 series
Buried
, also uses CCTV, mobile phone footage and actors talking directly to the camera.
Larsen said of the mix of creative techniques: "We did change it a bit and had more of people listening while others talked. But we were all thrown by how well it worked."
Murder
tracks the events following the death of a young woman - played by
new Misfits castmember Karla Crome
- and the accompanying court trial, where the truth of her killing is revealed.
It will be broadcast on BBC Two next month.