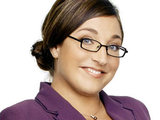 Jo Frost
is reportedly filming a pilot for a new reality series.
The
Supernanny
star will front a new show where she tackles dysfunctional teenagers and adults who are struggling in life for various reasons.
The team behind ITV's
The Jeremy Kyle Show
will be producing the pilot episode.
An American version of the programme may also be made if the pilot is successful.
It is not currently clear if the series will air on ITV or
Supernanny
's home of Channel 4.
"Jo's compassionate nature will offer guests who are buckling under family pressures a chance to work through their problems without being judged. But she won't hold back when something needs saying!" a source told
The Sun
.
"Jo will be living up to her reputation as an ambassador for families.
"If the pilot goes well, there is talk of making an American version."
Jo Frost decided to
quit Supernanny in 2010 in order to spend more time with her family
.