New Tricks
slightly
improved on last week's numbers
to help BBC One win primetime last night (September 10), according to overnight data.
The 9pm drama earned 7.09m (29.2%), following
Our Greatest Team: Athletes' Parade
(3.08m/12.7%).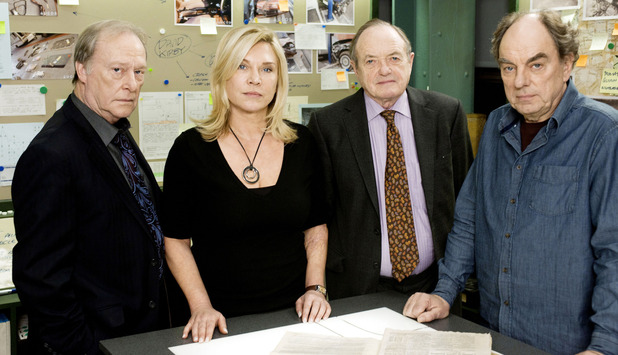 On ITV1,
Paul O'Grady: For the Love of Dogs
continued with 4.53m (18.3%) from 8pm with a further 246k (1%) on timeshift. Later on,
Leaving
earned 3.71m (14.4%) from 9pm (+1: 245k/1.4%).
BBC Two showed
University Challenge
(2.5m/10.6%),
Lorraine's Fast, Fresh and Easy Food
(1.61m/6.6%) and
Horizon
(841k/3.5%).
On Channel 4,
999: What's Your Emergency?
was seen by 2.07m (8.5%) and 400k (2.3%) on +1.
9/11: The Miracle Survivor
followed with 1.7m (10%) from 10pm (+1: 216k/2.3%). Earlier,
Dispatches
and
Food Unwrapped
managed 918k (3.9%) and 1.57m (6.5%) respectively.
Channel 5's
Cowboy Builders
was caught by 867k (3.6%) from 9pm (+1: 104k/0.6%).
Frontline Police
aired earlier to 949k (4%).
Overall, BBC One edged primetime with 22.7% ahead of ITV1's 22.2% (+1: 0.9%). Channel 4 came third with 6.5% (+1: 0.8%) beating BBC Two's 5.6% and Channel 5's 3.1% (+1: 0.2%).
On the multichannels,
Revenge
continued on E4 with 504k (2.1%) and 116k (0.7%) on timeshift.
BARB ratings data supplied by Attentional