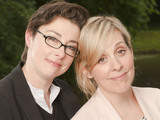 The Great British Bake Off
rose to a new series high last night (Tuesday, September 18), the latest overnight data indicates.
The BBC Two cookery competition logged 4.35 million (18%) in the 8pm hour, gaining nearly 400k
week-on-week
and nearly matching
Holby City's ratings on BBC One
.
For the last 15 minutes of its airing from 8.45pm,
Bake Off
had more viewers than
Holby City
.
ITV's first Champions League group stage match, a thrilling 3-2 win for Real Madrid over Man City, scored an average of 4.7m (20.2%) between 7.30pm and 10pm, peaking with over 6m at around 9.15pm.
Derren Brown
's magic attracted 1.94m (9%) to Channel 4 from 9pm until 10.30pm, adding 355k (2.5%) an hour later on +1, while
Vikings
logged 1.97m (8.6%) on BBC Two, and
Person of Interest
soared to 1.01m (4.3%) on Channel 5 (+1: 194k/1.1%).
Over on BBC One,
DIY SOS
took 3.51m (15.1%) in the 9pm slot.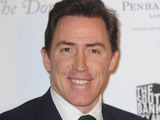 Elsewhere,
The Rob Brydon Show
managed 1.22m (6.4%) on BBC Two at 10pm.
Double Your House for Half the Money
picked up 1.21m (5%) on Channel 4 from 8pm, and appealed to a further 241k (1%) on timeshift. Channel 5's royal documentary -
Wills and Kate: Baby Fever
- interested just 565k (3.3%) at the same time.
Overall, BBC One topped primetime with 20.7%, beating ITV1's 19% (+1: 0.4%). BBC Two claimed third place with 10.3%, comfortably ahead of Channel 4's 6.2% (+1: 0.9%), and Channel 5's 3% (+1: 0.4%).
Bad Education
's first series finale drew 598k (3.1%) for BBC Three at 10pm, adding 184k (5.5%) for its 12.30am catchup - some way off its
highs of over 1m
a few weeks ago.
Don't Tell the Bride
, also on BBC Three, was the best-rated multichannel broadcast with 869k (3.8%) in the 9pm hour.
BARB ratings data supplied by Attentional