TV comic
Russell Howard
has criticised "censorship" of comedy during the London 2012 Olympics.
The stand-up claimed that broadcasters should have been bolder and allowed comedians to poke fun at the Games.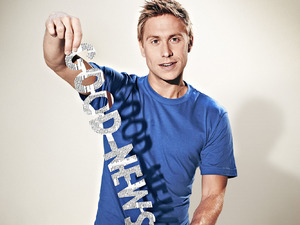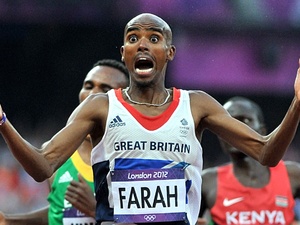 "I was quite upset really. There was no comedy on during the Olympics at all. None whatsoever," he told
Digital Spy
.
"There's too much money in it. The powers that be didn't want people making jokes about the Olympics, it's too important apparently."
Speaking about how he would have liked to work around the sporting spectacle, he said: "We'd have made jokes about the Olympics in the same way as we always do. It would have been a light touch and we'd have only touched on things that were genuinely funny like Boris on the zip wire, the Queen during the Opening Ceremony with the most bored face ever.
"But nobody ever commented on these things because of a weird censorship. No, no comedy allowed during the Olympics.
Copyright: PA Images
"That moment where all this incredible stuff was happening in the stadium and they just cut up and the Queen looked so bored s**tless. That was a brilliant comedy moment.
"We'd have been all over things like that and the Mo Farah running away from things viral. There's a preconception that all comedy is mocking and piss-taking. But it can actually still be good in a light way."
Russell Howard's seventh series of
Good News
starts on Thursday, September 27 on BBC Three.