Mo Farah
and Nicola Adams will reportedly be among the stars of a one-off special of the BBC's
Superstars
.
Alistair and Jonny Brownlee, Beth Tweddle, Anthony Joshua and Gemma Gibbons will also appear in an Olympics special of the classic sports competition show this Christmas, according to
The Sun
.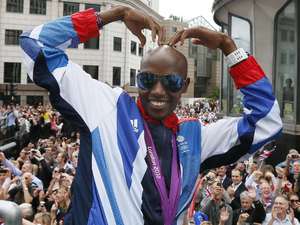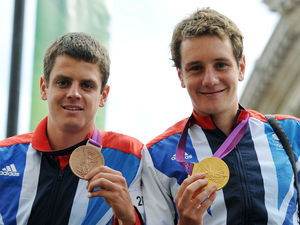 16 British Olympic heroes will compete in six events that they do not usually practice in, including the sprint, long-distance run, swimming, obstacle course, rowing, cycling, tennis and squat thrusts and dips.
Superstars
will be held at Team GB's training centre at Bath University in November, and will air around Christmas.
A source said: "We have all seen what the Olympians can do at the 2012 Games but now is a chance to see them put to the ultimate test.
"Move over gold medals, the Superstars title is the one they really want.
"How will the Brownlee boys fare trying to out-canoe each other? Has Mo Farah got what it takes to cycle like Bradley Wiggins? These are questions we will endeavour to find out."
Mo Farah is expected to be among the stars
nominated for this year's BBC Sports Personality of the Year
, which will take place in December.