Bigger. Fatter. Gypsier. Channel 4's
Big Fat Gypsy Weddings
returned with added palm trees and glow-in-the-dark cake.
The serving of bling, beauty pageants and girls dressed as palm trees squeezing into limousines was very much business as usual for the gawp-fest documentary series.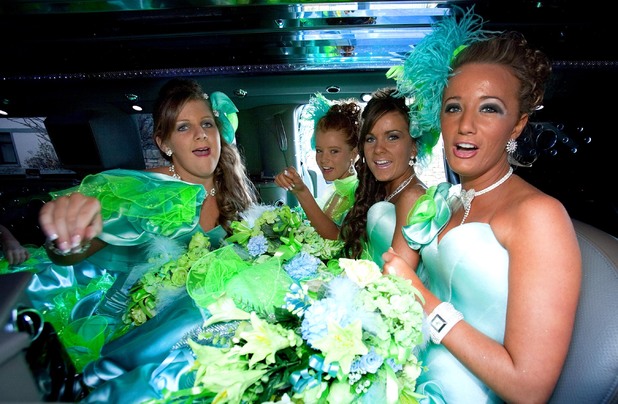 Plenty of questions remain unanswered and the documentary's probing of its subjects remains more frothy than a Starbucks frappé, but if you enjoyed watching teenage girls squeezing into corsets and luminous barely-there dresses while body-popping to Peter Andre's 'Mysterious Girl' last time, you'll have been a satisfied customer once again.
Questions about ethics, morals and finance are kept to knowing nudges and winks from the voiceover, but we're still none the clearer as to what motivates, funds and really goes on within the gypsy community. The show's opening salvo that it gets "to the very heart of gypsy life" remains questionable.
Not that it makes for bad TV, of course. The series three premiere highlights included young gypsy Nangirl, who was one of the girls preparing for her Holy Communion. Or as the voiceover lady put it: "Sacrificing themselves at the altar of beauty."
"It's important to look good for God," Nangirl told the cameras, as she flashed her extended nails and sang Lady GaGa hits. Emphasising her passion for religious traditions, the youngster also revealed what she is most excited about at the Communion: "The dress... and receiving Jesus Christ."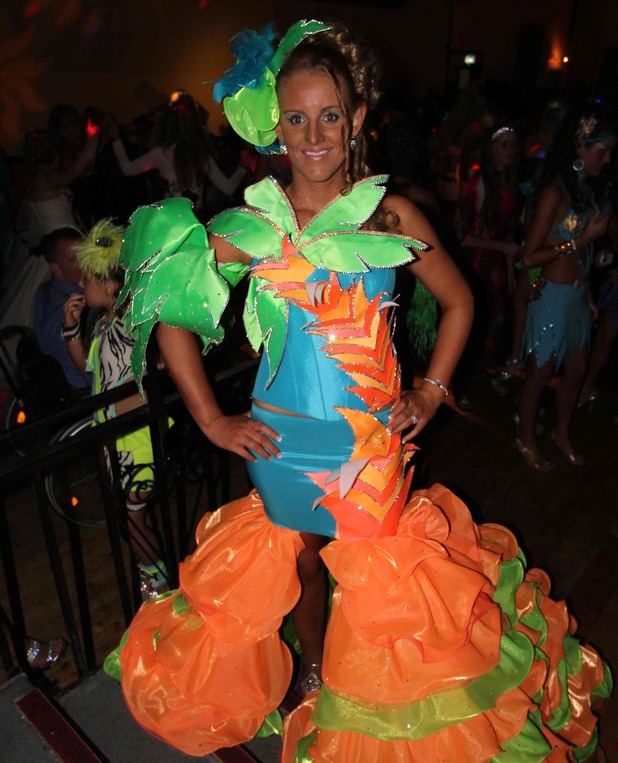 Elsewhere, Irish traveller Sammy Jo flaunted her assets at a beauty pageant. Although, Sammy Jo pretty much flaunts her assets everywhere. When not pouting on the runway, she was strutting in low-cut tops around her house while her more meek sister watched on with what was either envy or despair. The sister was eventually shoe-horned into a shopping trip and taking part in the pageant as well, but never looked truly comfortable. This intriguing mix of personalities was sadly not explored.
Instead, we were given what felt like a Peter Kay spoof, as traveller Ronnie attempted to find "the next gypsy superstar". Ronnie expected 100 girls to attend. They got four.
Ronnie's hilarious attempts to calm nightclub owners' fears about hosting a gypsy pageant ("It isn't going to be a bareknuckle fight!") and panel of judges (his wife and two local hairdressers) felt like they were straight out of
Phoenix Nights
.
The over-arching question on
Gypsy Weddings
is always, 'Why?' As the girls top up their tan, force themselves into corsets and don wedding outfits that could probably house a family-of-three, little reasoning is given for their dedication to the "gypsy look" other than: "It looks nice."
When quizzed about the possibility of getting cancer from sunbeds, the startling deadpan response is: "If I get cancer, I get cancer... I might not get cancer, but at least I still look good."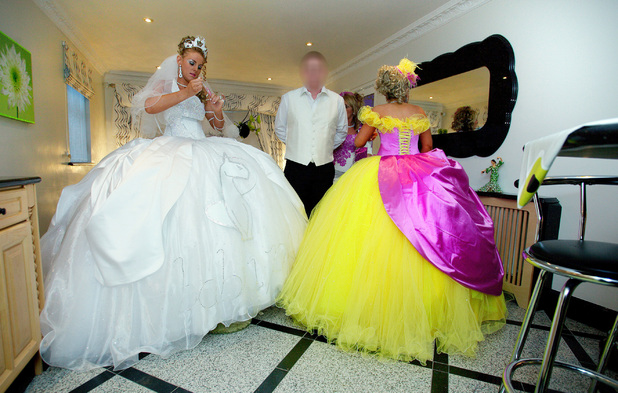 The big wedding of the night came for Dolores, who brought some Spanish sunshine back to Ireland with palm tree and pineapple dresses on her 'Night-Before Party'. How can you top off waddling around with a giant pineapple stuck on your chest the day before your wedding? You have a 'cat' theme wedding day with matching cat dress and glow-in-the-dark 10-tier cake. Obviously.
However, it was young lad Gussy who just edged it when it came to stealing the show. The pint-sized gypsy could probably give Frankie Cocozza a run for his money, claiming to have over 100 girlfriends ("I've really lost count") and his cheeky banter with the cameras outshone even
that
wedding cake.
"Ladies!" smiled Gussy. "If you're ever in Coventry, don't be shy. Contact me." An offer that's impossible to refuse on Valentine's Day.
Big Fat Gypsy Weddings airs on Tuesday nights at 9pm on Channel 4