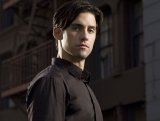 The BBC is thought to have paid around £400,000 an episode for the second season of
Heroes
- even though it has yet to show the first.
The new deal represents a five-fold increase on the amount the corporation paid for season one, which will air on BBC Two over the summer.
Sci Fi Channel had first-run rights to season one, but was forced out of the bidding for season two as the price tag rose.
Season two will now air on both BBC Two and digital channel BBC Three from next year.