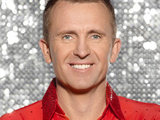 Dominic Cork
's
elimination
from
Dancing On Ice
was seen by more than 7 million viewers on Sunday night, according to the latest audience data.
Primetime was again dominated by the skating reality show, with the main programme pulling in 8.12m (30.2%) on ITV1 between 6.15pm and 8.30pm.
Dancing On Ice: The Skate-Off
, featuring the exit of former cricketer Cork, entertained 7.26m (27.8%) from 9.30pm.
Also on ITV1,
Wild At Heart
mustered 7.06m (23.9%) between 8.30pm and 9.30pm. Later,
That Sunday Night Show
had 3.1m (15.1%) from 10pm.
On BBC One,
Antiques Roadshow
brought in 5.77m (24.3%) in the 6pm hour, before
Countryfile
managed 6.78m (25.3%).
Lark Rise to Candleford
had 6.09m (20.6%) in the 8pm hour, and then
Terry Wogan's Ireland
fetched 4.34m (16.3%) from 9pm.
Over at BBC Two,
Ray Mears' Northern Wilderness
pulled in 1.07m (4.5%) in the 6pm hour, before
The Funny Side Of Live TV
had 1.41m (5.3%). New
Top Gear
entertained 5.41m (18.3%) on BBC Two in the 8pm hour and 666k (2.3%) on BBC HD. Later,
Arctic With Bruce Parry
mustered 2.84m (10.6%) from 9pm and
The Paedophile Hunters
grabbed 1.44m (7.5%) from 10pm.
Channel 4's
Come Dine With Me
entertained 1.49m (5%) in the 8pm hour and 235k (0.9%) on +1. A screening of
PS I Love You
had 2.1m (9.9%) from 9pm and 379k (2.8%) on timeshift.
On Channel 5,
Britain's Secret Schindler
captivated 921k (3%) in the 8pm hour, before a screening of
The Patriot
roused 1m (5.4%) from 9pm.
Overall, ITV1 won primetime with 25.8% against BBC One's 19.8%. BBC Two came in third with 10.9%, followed by Channel 4 with 6.5% (+1: 1%) and Channel 5 with 3.4%.
Elsewhere, the new series of
Being Human
continued on BBC Three with 1.23m (4.6%) in the 10pm hour, easily the biggest multichannel audience of the night. A further 205k (0.8%) watched the show on the BBC HD channel.
An extended edition of Sky1's talent show
Got To Dance
attracted 953k (3.9%) between 6pm and 7.30pm.
BARB ratings data supplied by Attentional