Dancing on Ice
star
Jennifer Ellison
has revealed that she feels guilty leaving her family to have a career.
The actress said her life has become "a huge juggling act" as she struggles to find time for husband Robbie Tickle and their two-year-old son Bobby amid her commitments to the contest and the
Calendar Girls
stage show.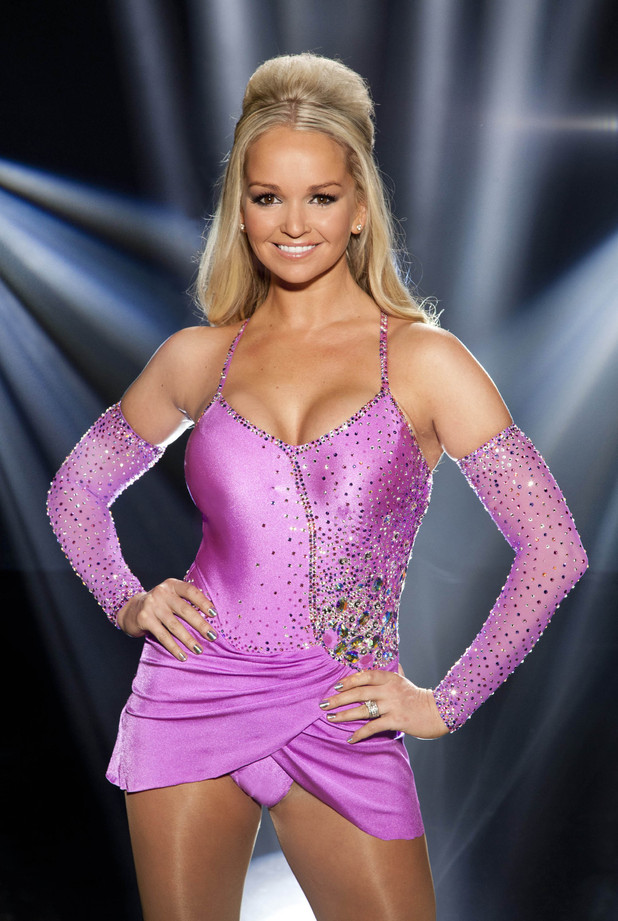 "[Bobby is] too young to understand that I have to go to work and earn a living," she told
The Mirror
. "That's when I feel the guilt. It has been a huge juggling act for me... still trying to be a mum.
"Some days, I would travel four hours to an ice rink, then go home, kiss Bobby and then go off to do
Calendar Girls
. I just felt so alone because I was away from my husband Rob and our son."
Despite agreeing to take part in the high-risk programme, Ellison claimed that she has become more guarded since Bobby's birth.
"I used to be such a daredevil but now I'm much more cautious," she claimed. "I haven't got any insurance and I've got a young son to look after.
"I think to myself, 'This is a show. You've got to keep things in perspective - and first and foremost I'm a mum, so I've got to take care of myself and not do anything too stupid'. That is always in the back of my mind. I'd love to attempt harder jumps and things but I keep thinking, 'Don't fall!'"
Ellison is set to appear on the next episode of
Dancing on Ice
now that her partner Daniel Whiston's hamstring injury has convalesced. She previously
threatened to quit the show
if she was forced to skate with someone else.
Dancing on Ice
continues tomorrow (January 15) at 6.30pm on ITV1.
> 'Dancing on Ice' stars 'outraged by Jennifer Ellison favouritism'