12
Reality TV News
Sebastien Foucan, Heidi Range leave 'Dancing on Ice'
Sebastien Foucan and Heidi Range have been eliminated from
Dancing on Ice
.
The pair fell in the bottom three along with
Chemmy Alcott
when viewers' votes and judges' scores for their
ultimate skills tests
earlier were combined.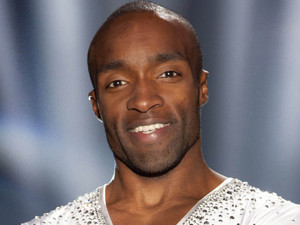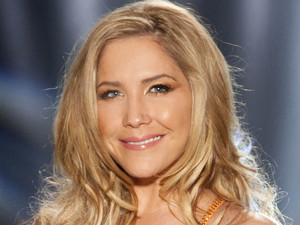 All three were then challenge to perform a solo skills test in the skate-off, with head judge Robin Cousins making the sole decision as to who would be saved.
Foucan's fate appeared to be sealed when he forgot a large portion of his sequence and was forced to skate aimlessly around the ice. He broke down in tears upon stepping out of the rink and was comforted by professional partner Brainne Delcourt, as well as skate-off rival Alcott.
"I am so sorry because this is heartbreaking," judge Katarina Witt told him. "We've seen you performing so well."
Louie Spence concurred: "You've been so incredible up until this point, when you just lost it. It is just the nature of compeitions sometimes and it is very sad for somebody with such potential and who is such a good performer."
Range fared better, with Spence branding her routine as "the cleaner of the three" and his co-judges both noting that she had skated to the best of her abilities.
However, Cousins ultimately favoured Alcott's performance, which was variously described by the panel as rhythmic, "fluid" and "constant" despite a clear stumble near the beginning.
The eliminated duo then went to meet with hosts Phillip Schofield and Christine Bleakley, where Foucan again cried onto Range's shoulder.
Though Foucan was still too emotional to speak, the Sugababes singer declared that she was leaving "sooner than [she'd] like to have done" and assured all that she "had the time of [her] life".
Dancing on Ice
continues next Sunday (February 26) at 6.50pm on ITV1.