38
Reality TV Blog
'Dancing on Ice': Does it deserve another series?
I made my feelings about
the state of Dancing on Ice pretty clear
during last year's snooze-fest of a series. No amount of shouting from Phillip Schofield or high camp from Louie Spence could disguise the saggy, bloated and washed-up state of the ITV zeleb reality series.
This year, the judging panel has been revamped again (panto villain
Jason Gardiner
returned in the place of the underwhelming leg-kicking Spence), a bucket load of rule changes and twists have been thrown into the mix (Save Me Skates, Team Battles, etc), but the ratings have continued to slide and the eighth series has recorded the lowest numbers in the show's history.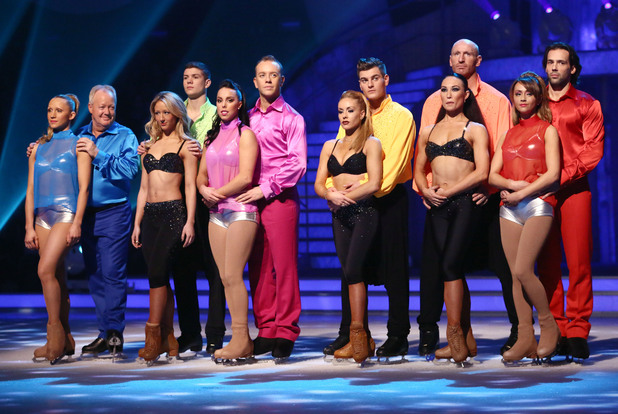 The lineup of celebs is slightly more memorable than last year's bloke-from-
Emmerdale
, girl-from-
Hollyoaks
, has-anyone-got-Chico's-phone-number barrel-scraping exercise, but the casting still follows an all-too-rigid formula. A token washed-up American (Pammie), a soap star (or two) and some novelty retro British celebs who are just finishing up panto season (Pasquale, Chegwin).
Dancing on Ice
lacks the charm and warmth that has kept
Strictly Come Dancing
on top and the drama and publicity machine that keeps
X Factor
ticking over. Celebrities skating used to seem like a novelty, there was an element of danger involved as you wondered who might get their bits chopped off by a flashing blade. After eight years, we're a bit bored.
It's usually the case with big entertainment formats like
Dancing on Ice
and
X Factor
that they can point to their ratings and argue that even in a bad year they're pulling in numbers and advertisers for ITV that justify their expense and extra promotion over drama and documentaries.
But as the figures for
Dancing on Ice
continue to slide to 5-6 million, the argument doesn't hold much ground. Why not refresh the New Year lineup, experiment with some new formats and try to find the next big entertainment format rather than copying it from the BBC or America?
Should ITV give Dancing on Ice another series?
Yes - I can't get enough of the skating and it brightens up the New Year
29.74%
No - The ratings are falling for a reason. ITV need to replace it
50.41%
One more year - Let it bow out in style in 2014
19.85%
But maybe I'm being too cynical and my own personal distaste for ice skating is clouding my judgement (I'll never forgot slipping over on the ice during my St Chas Cubs skating trip in 1995). Perhaps you think that this series has been one of the strongest to date blending top quality skating (Tweddle, Lapinskas) and laughs (Chegwin, Pasquale).
And would you be worried that axing
Dancing on Ice
would only lead to something worse? Celebrity Horse Racing. Celebrity Darts. Or something even more scary - an extended series of
Splash!
Do you think Dancing on Ice should get a ninth series? Let us know below!