It's a bit of a cliche, but nobody is ever safe on
The X Factor
. Everyone had all but written off Frankie Cocozza on Sunday night, but the bushy-haired Brighton lothario survived to sing another day, while The Risk and
Johnny Robinson
were dumped out of the competition in a cruel double elimination.
Digital Spy
caught up with Johnny this morning for an exclusive chat about his tough upbringing, his haters and a '70s TV classic that he fancies reviving.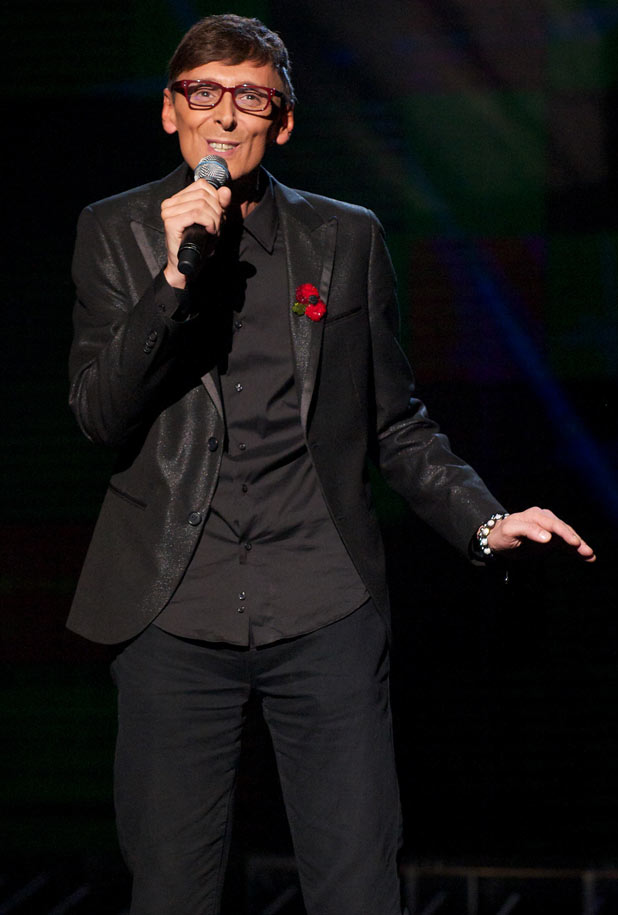 Morning, Johnny!
"Good morning, Alex! I'm very well, how are you?"
I'm a little bit sad that I'm speaking to you...
"Oh thanks for saying that, you're so lovely."
Were you surprised to be leaving?
"Nothing surprises me. I'm too old and long in the tooth for that. It's the judges decision, isn't it? They made it; not me, not the public. It wasn't a public decision, was it? I've done really well to get where I got. It brought a tear to my eye this morning to read the lovely comments on Twitter. It's lovely to hear that I touched people, because their comments have touched me. I'm going to miss that connection I've had with people."
What were you doing this time last year?
"I was stuck in my bedsit, love, and I'll be going back there later. I'll be back sleeping on the floor. I'll miss my bed in the house, I'll be sleeping on the mattress. But I don't mind."
How did you rate your performance on Saturday?
"I liked it. It was a fun performance. It was what it was. It was what it said on the tin. Two high-energy disco numbers. We wanted to bring something different to the show. I think the public enjoyed it. I've had positive comments. You are always going to get some people slagging you off because that's the way it goes, you can't please everybody. But as a concept or if you analyse it as a singing competition, I was doing one of the hardest vocals out of the men there anyway. I was doing songs in a higher octave key than anyone else. If it is a singing competition."
Gary went for you on Saturday with his comments, claiming that you were making a mockery of the show. What did you think of his remarks?
"Gary really did stick the knife in on Saturday, didn't he? I think he succeeded. He got what he wanted."
People are very annoyed that you've gone and a weaker singer like Frankie is still in the show. Are you upset about that?
"Well, it gets people talking, doesn't it? What can I do? I did my best. I haven't watched the sing-off back, but I did all I could do... and I was lucky to get to do as much as I did. I just hope people enjoyed it all. That means the most to me. The lovely comments on Twitter and Facebook have had me in tears and have really touched me. There have been some really nasty, vile comments as well that are totally untrue, but the nice comments are really endearing. I think a lot of women and girls love me. I seem to have a lot of love from them. And people love me for me. I've never been anything other than who I am. None of it was an act. I didn't put on anything. When I grew up I was spat at and called names and things like that, so to go on and be myself and sing and people to respond to that... I've been very lucky."
Did it frustrate you that people often saw you as the joke act?
"People compared me to Wagner and people can compare me to whoever they want at the end of the day, because I did what I had to do. The performance for Cher was a bit over-the-top, but it needed that sort of production and performance. But behind all of that, technicality-wise, I often had the most difficult vocals. If you were studying a form of a horse, I'd have been winning. Those were hard vocals and hard songs to sing."
How have you dealt with the criticism that you've had on the show?
"You will always get people that diminish you and try and put you down and slag you off. I'm 45, I've been through life and I know what it's about. I've never had anything. My mum left when I was young, my dad died and I just wanted to make a difference to my life. If people want to slag me off for that, they're welcome to, but at least I didn't just sit down and let people kick me to the gutter. I've tried to get out of it."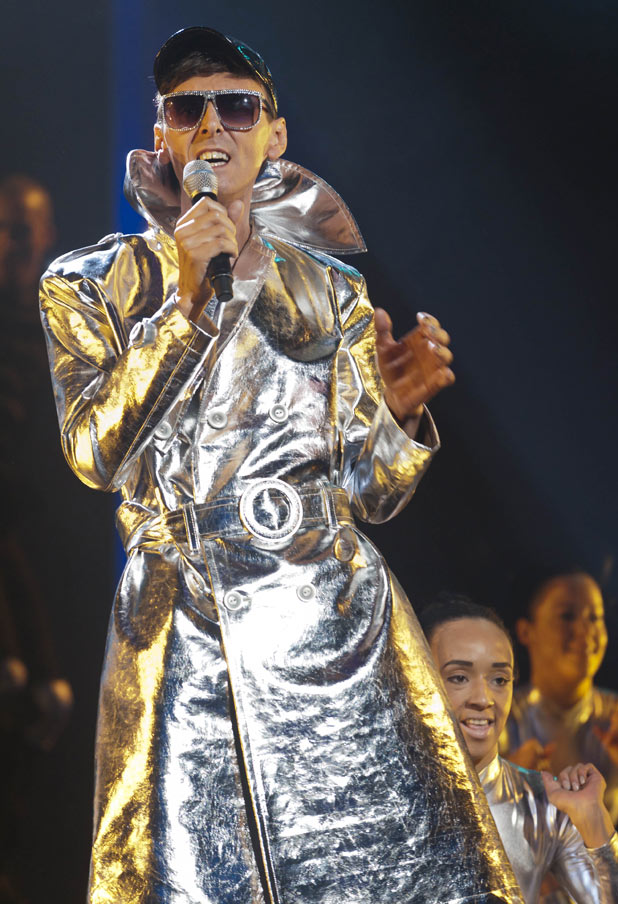 And Kylie is a fan!
"Well she'll probably forget about me now. We come and go, don't we? She won't remember who I am."
Can we expect to see you on shows like I'm A Celebrity... in the future?
"If I was offered it, I would love it, but I don't think I'll get offered any TV work. I'll be like every other
X Factor
contestant, you'll forget about me when the next lot come along. I don't know. I'd love to though. Maybe I could bring
The Generation Game
back. I'd be the Larry Grayson, 'Scores on the doors!' 'Cuddly toy!' I would love to make an album though. I know I'm not a popstar, but I can sing a bit. I'm not bad or awful. I think I'm better than Wagner."
Were you disappointed Louis voted against you?
"I thought it might have gone to the public vote. I wonder what would have happened if it did. But they are the judges at the end of the day. They hold the cards. A public vote may have been a different result, I don't know. But the public may not have voted for me, I don't know."
Are you ready for life as a celebrity?
"I'm not really a celebrity, am I? I'm just a normal person trying to find work. I'm not really famous. I've just appeared on a show. Look at how many other people have appeared on
X Factor
- are they famous? I'm a realist."
Jedward have done well for themselves...
"Well, they have done, really, really well. But I don't know what I'm going to be able to do. I mean Gary Barlow said I was only good for panto in Scarborough. I'd like to do TV though. I'd love that. My own chatshow. That would be fab."
There were rumours you didn't get on with Kitty. Were you friends at the end?
"Yeah. Never any arguments. Kitty is Kitty. The public know that. People judge you on the way you are. People judged me and luckily, I was 100% who I am, so I'm happy about that. The public always make the right decision."
Is Frankie as awful as he's coming across on screen?
"He's only a young lad, isn't he? He's just like any other 19-year-old lad, interested in girls and it's just normal for a 19-year-old boy. Full of testosterone. I won't dictate advice to a young lad like that. You learn through life. I've had a hard life, but I've hopefully come out of it okay. I just think people should treat people how they would want to be treated. Good manners cost nothing. That's the only advice I give to anyone. We all have feelings. We all cry, we all bleed, we all hurt at the end of the day."
The X Factor continues on Saturdays at 8pm on ITV1