Reality TV News
'X Factor' house up for sale at £5.6m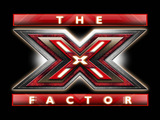 The X Factor house from last year's series is up for sale at £5.6m, according to tabloid reports.

The Sun says that the Hampstead property, which is owned by developer Matthew Frayne, is back on the market. Frayne has apparently turned the contestants' music room into a children's play area, while the acts' dressing room is now a study.

Frayne took the home off the market in 2009 when he was approached by X Factor producers Talkback Thames about using the building.

Speaking about the house last year, Frayne told The Daily Telegraph: "It's a niche house - we didn't expect it to sell immediately. It's very sharp and contemporary. We were considering lowering the price but now houses are shifting again we feel more positive. You're getting a lot for your money."

The property has six en-suite bedrooms, a sitting room, an open-plan kitchen/breakfast room and a media area.