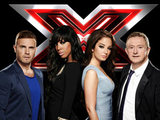 A contestant on
The X Factor
has "shocked" the judges with his rendition of 'At Last'.
Johnny, a 45-year-old Kylie Minogue fan from Harrow, appears on tonight's episode of the competition.
Speaking before his audition, Johnny worries about his appearance, saying: "Do I look alright, do I look ugly? Well, I know I look ugly.
"Oh please, make me look a bit more decent, get rid of them bloody wrinkles. If I get any further in this, I'll get myself my Botox!"
Johnny explains that his "dream" would be to make an album, adding: "I'd like to be taken seriously as a singer. To perform at the O2, where a lot of my idols have performed, even Kylie Minogue with her 'Aphrodisiac' tour, I'm just thinking, 'Wow, Kylie Minogue's been on this stage, now I've got my turn!' I forgot, it's not 'Aphrodisiac', it's 'Aphrodite'."
Johnny then takes to the stage for his audition, claiming that he wants to be as big as Lady GaGa, and then performing 'At Last'.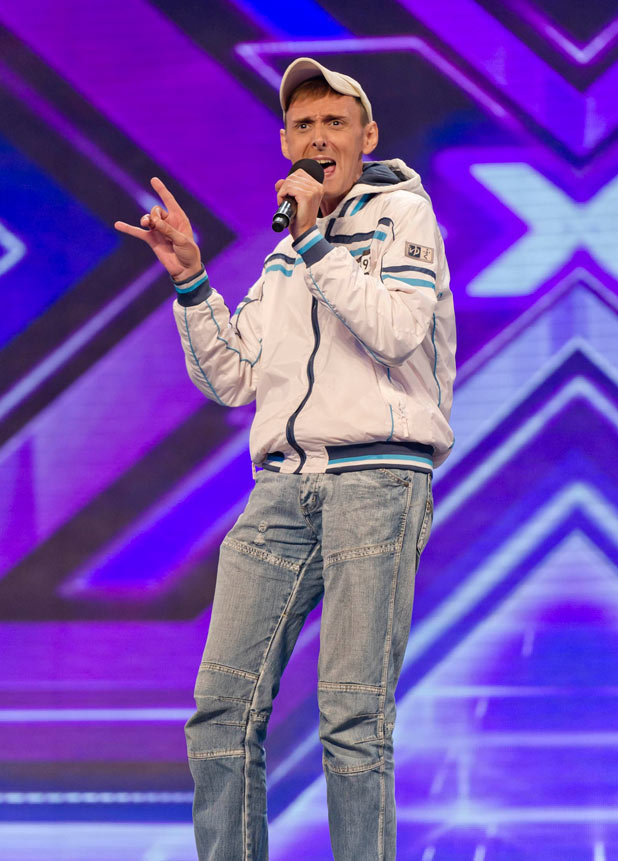 Afterwards, judge
Kelly Rowland
describes him as "sugary, lovely, delicious" and adds that she "really enjoyed" herself, while Gary Barlow says that Johnny has a "fabulous personality".
Meanwhile, Louis Walsh admits: "When you walked out, I wasn't expecting you to be anything close to this and then you started singing and it was very unusual. You have a very unique voice."
Tulisa Contostavlos also confesses that she was surprised by the audition, telling Johnny: "You have got the shock factor. I was expecting this little person to pop out from under your hat and say, 'Coo-ee, that's me singing!'"
When Johnny leaves the room, Louis admits that he "judged the book by the cover" and Gary reassures him: "We all do that. Straight out of a
Carry On
film, wasn't it?"
The X Factor
airs tonight at 8pm on ITV1.
> The X Factor show two: Watch two audition videos
> Read more coverage of The X Factor