Gary Barlow
is given a sexy dance from an
X Factor
hopeful in tonight's show.
Natasha Paton from Swansea dedicates a rendition of 'Everytime We Touch' by Cascada to the Take That singer.
The 23-year-old tells Barlow ahead of her performance: "Oh Gary looks sexy, look at his hair, woo woo! Drop dead gorgeous, you are!"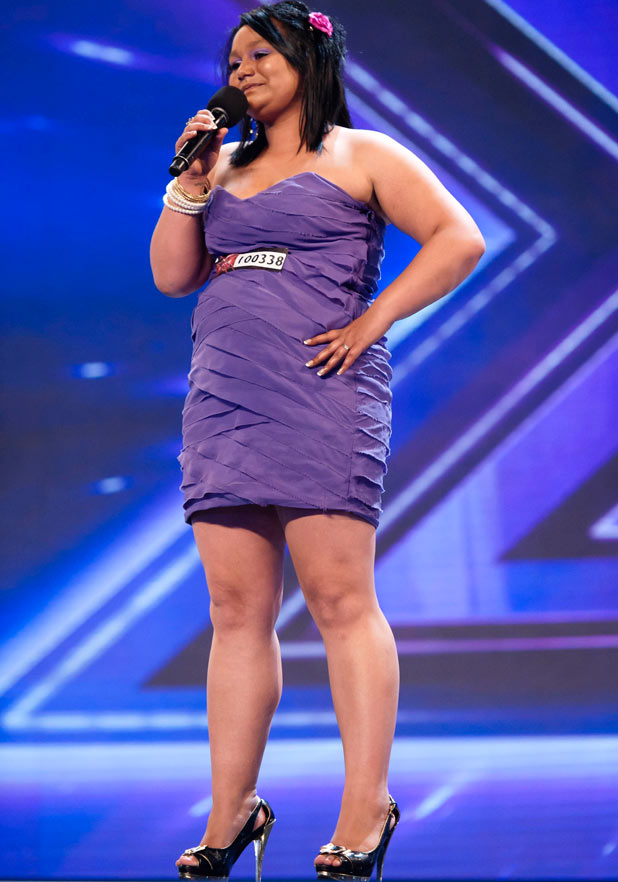 She goes on to explain: "When I rehearse, I rehearse in my bedroom or my living room, because I sing and dance at the same time, and I like doing sexy dancing!"
However, Barlow warns her: "Natasha, just be careful, because you're a little bit higher than us, and when you do that, I stop focusing on your voice."
Before the vote, fellow judge Tulisa Contostavlos reveals that she is disappointed with Paton's singing ability, adding: "I don't understand why one of your family members or friends haven't told you how bad you sound.
"Honestly, literally, I don't find it very fair that someone hasn't told you that you can't sing."
Louis Walsh agrees, adding: "The problem is your voice, and you don't have a voice."
Meanwhile, Kelly Rowland says: "You know, you gave us all quite the show today, you know, there was a lot happening on stage, babe, that we couldn't pay attention to the vocals so much."
The X Factor
airs this Saturday at 8pm on ITV1.
> X Factor Tulisa Contostavlos gives singers Judges' Houses warning
> Kelly Rowland stops X Factor finalists celebrating to attend vocal session