Rejected
X Factor
contestant
Ceri Rees
has reportedly claimed to have been 'hounded' into re-auditioning for the show.
The 54-year-old made her fourth appearance on the ITV1 show during Sunday night's final audition programme. Facing the new panel, she was shown being turned down by all four judges following her performance.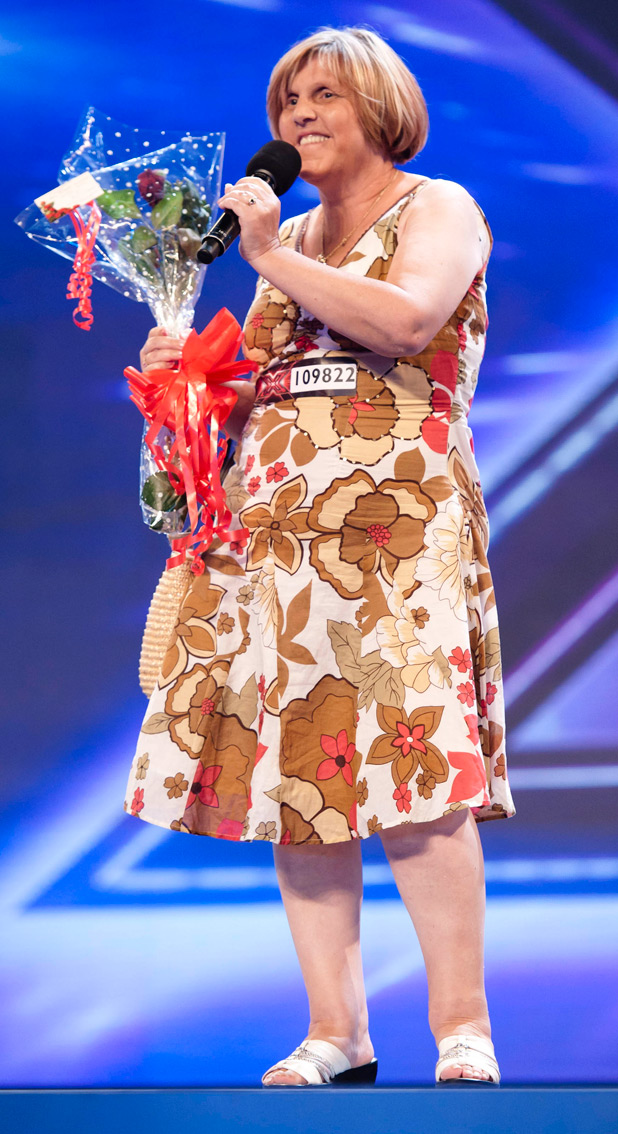 Amanda Roberts, a singing teacher who gave Rees free lessons
following her last appearance in 2008
, has criticised
The X Factor
for broadcasting the footage.
"The show just wants someone to ridicule," she told
The Sun
. "The producers and judges should hang their heads in shame - they are exploiting a vulnerable woman.
"When they approached her to go back, I rang the producers and told them it wouldn't be good for her. We had a slanging match for half an hour - they spoke to me like mud. I'm a professional person and all I wanted to do was protect Ceri from these people exploiting her."
Roberts continued: "It was my duty as a friend to protect Ceri from being humiliated on TV. She doesn't realise she's being set up. I told Ceri that going back on
X Factor
would be bad for her, and I cried when I heard she was on the show on Sunday."
Speaking further to
The Mirror
, she said her friend "wishes she'd never gone back" on the programme.
"She's been in tears ever since," Roberts added. "I think she realises they just wanted her to go back on so they could laugh at her. It's pretty mean really."
An
X Factor
spokesperson said that hopefuls' welfare was of "paramount importance", adding: "We regularly welcome back contestants who want to audition again."
The X Factor
continues this weekend on ITV1 with a Boot Camp double bill.
> 'X Factor' Boot Camp: First Look - In Pictures
> 'X Factor' 2011: Reality Bites' Ones to Watch