7
Reality TV News
'X Factor' Kitty Brucknell: 'Brits always go for safe and predictable'
Kitty Brucknell
has promised to fight back on
The X Factor
after slipping into the bottom two last weekend, telling
Digital Spy
that she is ready to "bring the crazy".
Brucknell narrowly avoided elimination last Sunday, but Louis Walsh's act has claimed that she will not compromise herself to please viewers or win votes.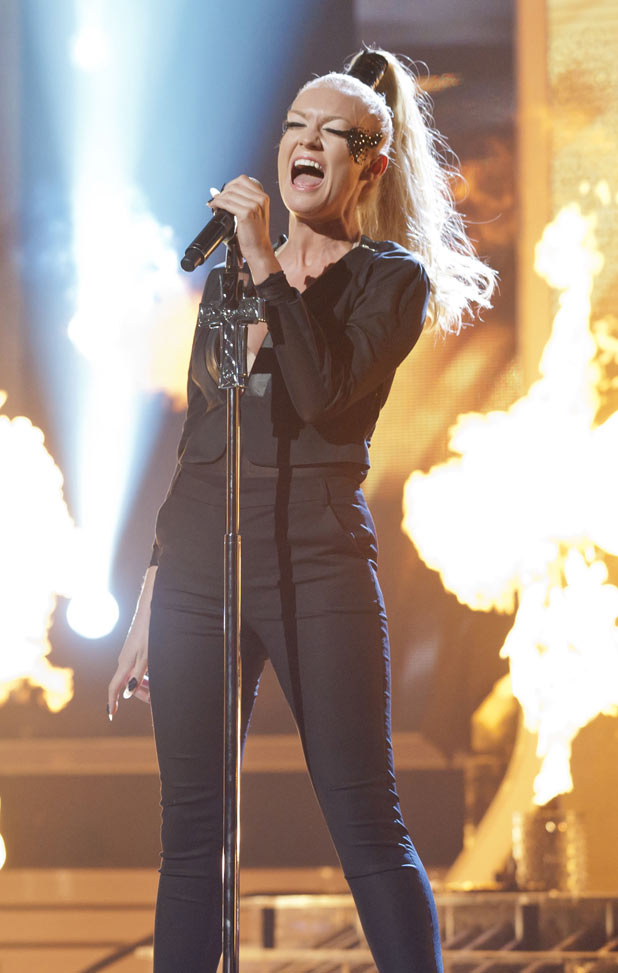 "I really, really want to win. I want to prove that you can be different and make a difference. But I think there's a culture in this country where we like the same safe, predictable people," said the 26-year-old.
"So it will be difficult. But Britney has done it, GaGa has done it. So I think there's an audience out there for something different."
The singer also said that she won't follow 2010 contestant Katie Waissel's path and try to reinvent herself to win over the public.
"There's never going to be any of this, 'Here's a new me next week'. No. That's the most irritating thing in the world," she said.
"I'm very strong and opinionated, but that's the person who I want to be. I won't compromise.
"At some point I will strip it back on stage, but it will be on my terms. I'm not going to just sit on a stage and sing. I'll do it in my own way. But irony doesn't come across very well on camera."
Teasing her upcoming Halloween performance, which is rumoured to be a cover of the Marilyn Manson version of 'Sweet Dreams', Brucknell added: "We're bringing the crazy. We're not stripping it back. I'm just being Kitty.
"And it's Halloween, so I'm going a bit darker. I'm referencing my time in the media. But that's really abstract and people won't probably spot it. It's just for me, so there's some meaning behind it."
> X Factor Rhythmix unveil new band name Little Mix
> X Factor Kitty Brucknell 'mobbed' at Britney Spears tour