The X Factor
judge
Tulisa Contostavlos
has said that The Risk worried about losing credibility after their last-minute lineup change.
The N-Dubz star said that the group were "devastated" by Ashley Baptiste's surprise departure and feared that the public would not accept Nu Vibe member Ashford Campbell as his replacement.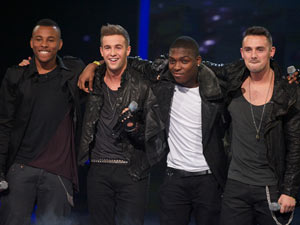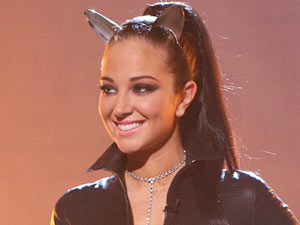 Asked on
The Xtra Factor
for her thoughts on Baptiste's exit, she replied: "If I'm honest, I'm more worried about [The Risk] because it came as such a shock to the boys and they were devastated, they really were.
"And they worried. They [thought] are the public going to look at us different? Are we still going to be seen as The Risk? Are people going to take us seriously now we've brought in another member?
"They were in bits, but they pulled it together tonight and I really hope the public see the key members are still there and The Risk is still The Risk."
Contostavlos also said that she was excited to see a "different dynamic" among the band following Campbell's arrival.
"I think there was nothing that The Risk didn't have before," she said. "I just think it's a different dynamic now that he brings to the group. He's a strong vocalist, he has the popstar quality, he's got the energy and he wants to be here."
> X Factor Halloween special: You be the judge - Who sang best?
> X Factor Tulisa Contostavlos confirms Kelly Rowland feud