Olly Murs has admitted that he is "shocked" by
Frankie Cocozza
's
exit from The X Factor
.
Radio Aire's Rich Williams and Naomi Kent broke the news to Murs whilst he was visiting
96.3 Radio Aire
in Leeds.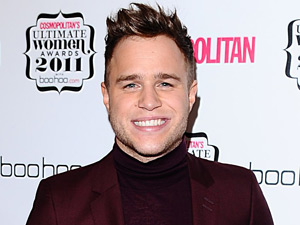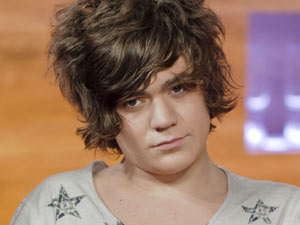 On being told of Cocozza's departure, Murs said: "Shut up. Wow. Is that serious? Frankie's been kicked off
The X Factor
?
"Well, let's see if I've got my phone. This is interesting. This is exclusive, right here. Wow. Wow. Wow. Wow. I'm just getting texts now, this is amazing.
"Wow. Everyone's been saying, 'Hi all, just to let you know everyone that Frankie's left
The X Factor
'. Oh my God. Why has he left?"
Murs immediately contacted his
Xtra Factor
co-host Caroline Flack, saying: "Caroline, Caroline, where are you? Oh my God. I'm going to ping her right now. Frankie has left the building. Oh my God, that is incredible."
> 'X Factor' Steve Brookstein: 'Frankie Cocozza gave show bad image'
> Frankie Cocozza 'X Factor' bets refunded by Paddy Power
He added: "I'm shocked. He's broken a golden rule. Now, I don't know what the golden rule is. The rules are - there's lots of rules on the show.
"Obviously, you can't speak to the press directly without going through people. You can't sign a record deal with anyone else. It's very exciting. Like I say, it's a shock to me. I don't know what's going on - I'm sure I'll find out."
It has been alleged that Cocozza may have been axed from the show for
boasting about taking cocaine
.
Watch
Digital Spy
's interview with Frankie and the
X Factor
Boys below:
Move through our gallery of Frankie Cocozza's
X Factor
journey below: