30
Reality TV News
Steve Brookstein slams Gary Barlow for Frankie Cocozza 'X Factor' exit
Steve Brookstein
has said that Gary Barlow encouraged Frankie Cocozza's bad behaviour on
The X Factor
.
The 18-year-old singer
was axed from the competition
yesterday amid rumours that he had
bragged about taking cocaine
.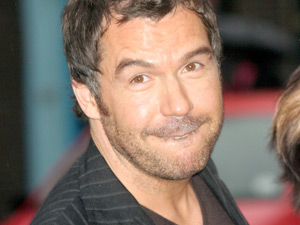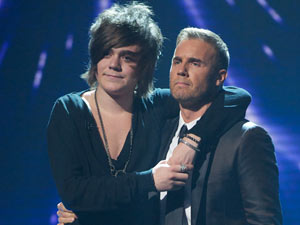 "Gary is the mentor, the man Frankie trusted," Brookstein wrote on his
Searching for Cheese
blog. "I believe Frankie was told to just be himself and maybe a little be more.
"What he didn't have in voice Gary wanted him to make up in rock star bad behaviour."
He added: "Either Frankie did as he was told and acted out the life of a rock and roll star or he totally ignored Gary's orders to behave and concentrate on the competition.
"If Frankie ignored Gary what does that say about him as 'head judge'? He chooses bad songs, can't control his act, picks bad acts and lies for them?
> 'The X Factor's Golden Rules: What are they?
> 'X Factor' Frankie Cocozza: Rock 'n' roll wally or wasted talent?
> Kelly Rowland left speechless by 'X Factor' Frankie Cocozza axe: Video
"If Frankie was just following orders then it was a huge error by his mentor that got him kicked out. Gary's judgement has not even been questioned."
Brookstein said: "I think Frankie was just being Frankie but egged on by the production team to be a rock star. I think it's a tragic manipulation of a young man by the
X Factor
which they are responsible for."
The
X Factor
series one winner
had previously claimed that
Cocozza was axed because he was "damaging the brand" and that there was "a real danger he was going to make the final".
Barlow has said that he was
"hugely disappointed" Cocozza had "thrown away an opportunity like this"
with his behaviour and added that he hopes he "picks himself up and somehow tries to turn this into a positive".
Show boss Simon Cowell was quoted as saying
Cocozza's exit was "very sad"
but added that "he has no-one to blame but himself".
> Frankie Cocozza to be edited out of 'X Factor' M&S adverts
> 'X Factor' Frankie Cocozza 'thought drug use was no big deal'
> Frankie Cocozza 'X Factor' exit is incredible, says Olly Murs
Watch
Digital Spy
's interview with Frankie and the
X Factor
Boys below:
See pictures of Frankie Cocozza on
The X Factor
below: