Music charity
Rhythmix
has written a new open letter to
X Factor
boss Simon Cowell.
A girl group on this year's show
was forced to change its name from Rhythmix
to Little Mix last month after
pressure from the charity
, which works with vulnerable young people.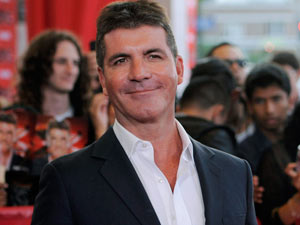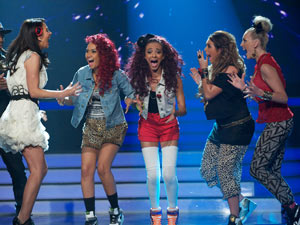 In a new letter, Rhythmix claim that Simco - a company owned mainly by Cowell - is still seeking the exclusive trademark on the name.
"Many people reading this new open letter will immediately be thinking, 'Well, what does this charity want now? They've changed the name',"
said chief executive
Mark Davyd.
"Unfortunately, whilst your company Simco and your programme
The X Factor
have managed to stage a PR event publicly changing the name of your contestants, actually the legal position hasn't changed at all, and neither has the outcome for the charity."
He suggested that Simco is either hoping to change Little Mix's name back to Rhythmix in the future, or hope to use their control of the identity to force the charity to accept its terms and conditions.
> 'X Factor' Rhythmix to change name following charity pressure
> 'X Factor': Rhythmix charity writes open letter to Simon Cowell
Davyd further alleged that Simco is receiving legal advice to "win" the dispute by ignoring its formal letters and waiting "for the charity's money to run out".
He continued: "Whether you eventually complete your trademark application or not, the charity intends to continue to stage Rhythmix concerts, make Rhythmix recordings, and print the word Rhythmix on paper and T-shirts.
"We won't ask your permission, and if you or your company seek to prevent the charity in engaging in its normal activities we will simply notify the public of your actions and let them decide what should be done."
Davyd invited
The X Factor
's corporate advertisers to cut three seconds off their commercials to help the charity cover its legal costs of £8,000.