Tulisa Contostavlos
responds passionately to an emotionally charged audition in tonight's
X Factor
.
Middlesbrough-based singer James, 24, sings his own lyrics mixed with some from Tulisa's 'Young'.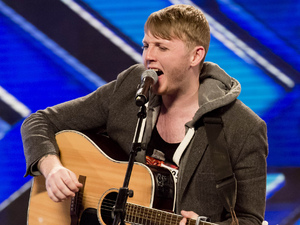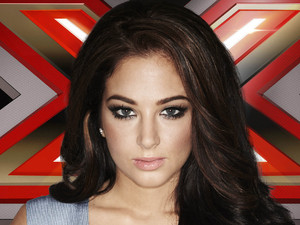 His words are inspired by the break-up of his parents, who reunited for the first time in 22 years for his audition.
James blames their split on being suspended from school and volunteering himself for foster care.
Tulisa brands James's performance as the "best audition of the day", adding, "When you're up there I just see you get lost in that world, it's just you, the microphone, the guitar."
Gary Barlow also praises his effort, commenting: "We sit here all day and we watch lots and lots of people stand on this stage and 99% of those people, I sit there and go, 'OK, we need to change this, we need to do that, they need to try this'.
"If anyone dares touch what you do, because it's so good... You should be very proud today, that was a fantastic audition. Well done."
Nicole Scherzinger adds: "Now I see why your mum and your dad put their differences aside. I came on this show because I am looking for an artist who inspires me and that's exactly what you did today - you inspired me, and that's because you sat on that stage and you bared your soul to us."
The X Factor
continues tonight (August 25) from 7.45pm on ITV1.
Photo gallery - The X Factor week two:
Copyright: Thames TV