Louis Walsh tips Wolverhampton tool salesman
Joseph Whelan
for big things after his audition, which airs on tonight's
X Factor
.
The 26-year-old singer dedicates his performance to his son and covers the Led Zeppelin classic 'Whole Lotta Love'.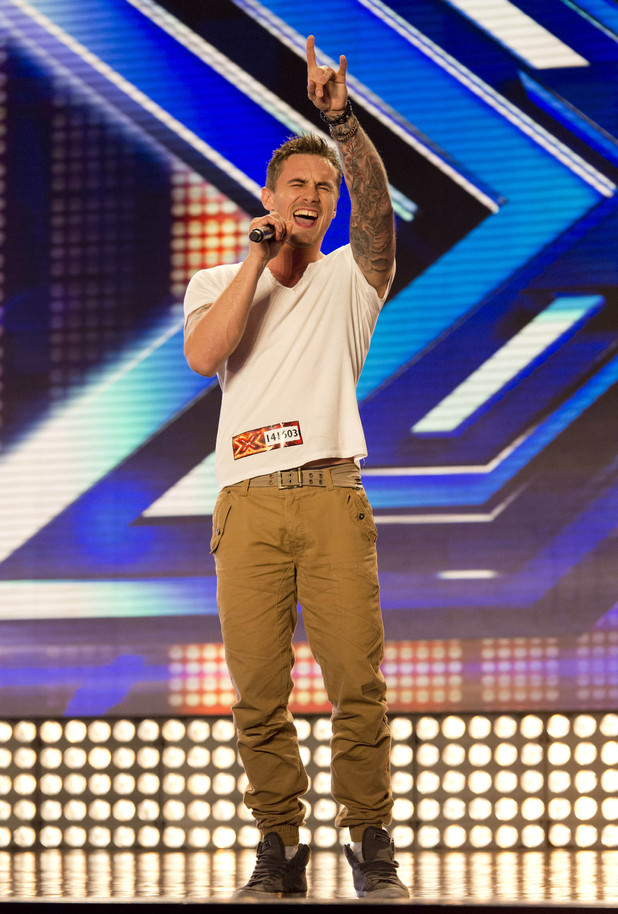 Speaking in a VT package, Joseph claims that the reason he wants to do the show is so that he can help raise his 4-year-old son Kian.
"Me and his mum broke up not long back so Kian doesn't live with me unfortunately, I do really miss that, I miss living with him. Ever since he was born I've been round him every day and sometimes, you know, to come back from work to an empty flat, there's just me there and I've got his pictures around and that sort of thing… it's heart breaking," he says.
"Well the reason that I'm here today is because I really want to try and give my son the best life possible. I'd feel complete in life if I could do that."
Tulisa Contostavlos describes Joseph as a rival to Gary Barlow for female attention, while the Take That star brands his vocals "awesome".
Even Spice Girl Mel B is impressed, commenting: "You smashed it! You're really hot, you've got great tattoos, and you smash things up with tools, and then you sing…done!"
Louis Walsh adds: "He's so likable and so nice and so real... he's one to watch guys."
The X Factor
airs tonight (September 1) on ITV1.
X Factor Show 3 - Photo gallery:
Copyright: ITV Thames TV/Ken McKay