A couple were reportedly caught having sex in the grounds of an
X Factor
Judges' House location.
Two young lovers were said to have been found at the stately home in Northamptonshire that was being used by
Gary Barlow
and Cheryl Cole, reports
The Sun
.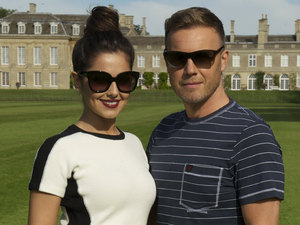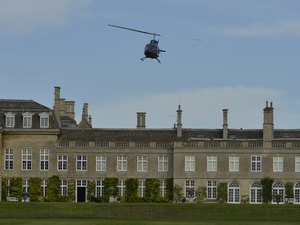 Filming was delayed as security spotted movement in the bushes, with concerns that paparazzi had made their way onto the set.
However, instead they found a couple being intimate "without a care in the world".
"Security expected some bloke with a camera and were stunned when it turned out to be two young lovers in their 20s," a source recalled.
"The pair looked as shocked as our security staff, and quickly stopped what they were doing and pulled their clothes back on. They made their excuses and left. It seems they'd been having a picnic and got carried away."
Cheryl Cole joined Gary Barlow as a
guest mentor at the manor house
earlier this month.
In pictures - X Factor Judges' Houses - Gary and Cheryl:
Copyright: Ken McKay/Rex Features