X Factor
contestants
MK1
have argued that the controversy over Rylan Clark's survival in the competition has been "blown out of proportion".
The duo insisted that there were no negative feelings backstage when
Carolynne Poole was eliminated from the show
over Clark last weekend, predicting that compared to previous years the current series will be relatively tame.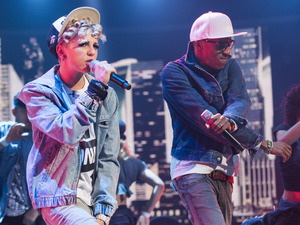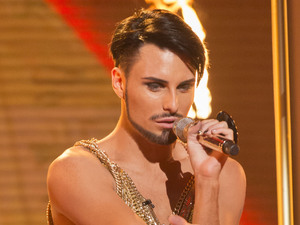 Speaking to journalists including
Digital Spy
, MK1 member Simeon Dixon argued: "You usually have more acts like Rylan that create that drama - [so far] it's all just Rylan, so I don't think it's that big [a controversy]. I think it's just been blown out of proportion really."
Bandmate Charlie Rundle added: "It wasn't dark backstage, everyone was just there for Rylan and Carolynne.
"We all get along so well, no-one was like 'Yes, Carolynne's gone' or 'Oh my God, Rylan's staying'. Everyone was like, 'We're so upset to lose you [Carolynne], but [Rylan] we're really happy you're still here'."
The pair also spoke of their pride at being the first urban act to make it on
The X Factor
and expressed hope that future series would feature more similar artists.
"Next series you're probably going to see Jay-Z's cousin coming in," Dixon jested. "I think we could have that kind of effect."
Rundle commented: "It's really nice to be here as the first urban act and for people to recognise that and be like, 'You're making new movements for
The X Factor
'."
MK1 previously spoke to
Digital Spy
about their
unlikely bond with mentor Louis Walsh
, who they have nicknamed 'Uncle Lou'.
Watch MK1 teach
DS
how to play the drums below: