The X Factor
will have a number ones theme for the fifth live show next Saturday (November 3).
It was revealed on
The Xtra Factor
that the nine remaining contestants will tackle number one singles in a bid to stay in the competition.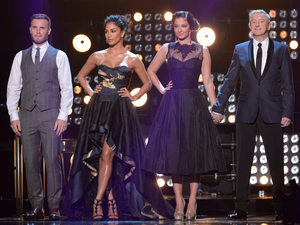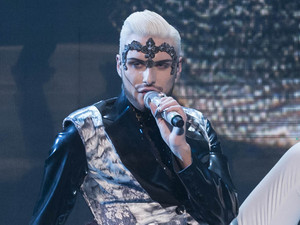 The theme was previously used in the show's seventh series in 2010, where eventual winner Matt Cardle performed Kelly Rowland's 'When Love Takes Over'.
Contestant Rylan Clark suggested on Saturday's (October 27) show that he will perform a ballad during number ones week, telling judge and critic
Gary Barlow
that he will deliver a stripped-back performance which will allow people to see that he can sing.
He confessed tonight (October 28) on
The Xtra Factor
that his announcement caused a few problems with producers.
He said: "I think I caused some problems backstage because we work a week ahead backstage."
However, the 23-year-old added that he is looking forward to an opportunity to silence his critics: "I think the people that are supporting me out there know that I need to do this, and hopefully the people that ain't so keen on me yet might go, 'You know what, he's not bad'."
Jade Ellis became the latest act to be eliminated from the show, after losing out in a sing-off with Union J.
The X Factor
's number ones-themed show airs next Saturday at 8.20pm on ITV1.
Photo gallery - The X Factor week four results show:
Copyright: Ken McKay/Thames/Rex Features