You've been voting in your thousands over the weekend and two more
X Factor
legends have triumphed in Battles, earning a spot in our Final Vote to find the ultimate act from the ITV1 talent show.
Little Mix upset the odds and knocked out teen girl faves One Direction
with a thumping 63% of the vote, while
Alexandra Burke roared to victory
with 61% ahead of Rebecca Ferguson.
Today's battle features two pint-sized pop stars who have both enjoyed post-show success. Let battle commence!
Joe McElderry (Series 6 winner) vs Diana Vickers (Series 5)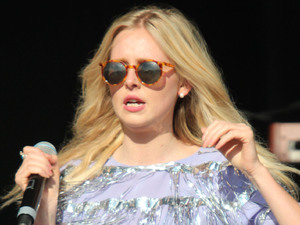 Little Joe stormed to victory in
X Factor
series six. A cheeky charmer with a gigantic voice, he came from nowhere to blast his way through the Live Shows and secure a second win on the bounce for his mentor Cheryl Cole.
Since he left the show, his career has been up and down like Frankie Cocozza on a Page 3 model. He lost out on the Xmas No.1 to Rage Against the Machine's protest single. His first album failed to shift big numbers and he was dropped by Syco pretty sharpish. However, little Joe is a fighter and after walking to victory on
Popstar to Operastar
, he released follow-up albums
Classic
and
Classic Christmas
. And to top it off he's got a fourth album on the way in September. Not bad for a supposed 'flop'.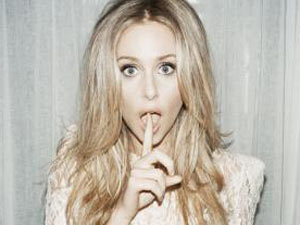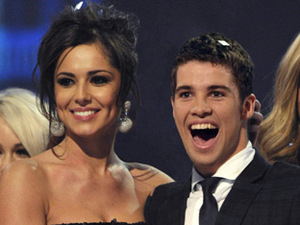 The Claw. The Quigg tears. Those quirky vocal hiccups. There was nothing boring about Diana Vickers on
The X Factor
and she constantly divided opinion with her husky and eccentric pop tones. She could also be considered something of a groundbreaker when it comes to offering something other than power ballads and dreary love songs.
Post-
X Factor
, Diana has continued to be something of a lone wolf, securing a No.1 single and album without the backing of Simon Cowell and managing to maintain interest in her music, four years after her first audition. She broke the mould on
X Factor
and is definite proof that the show's not all about the winning.
Joe McElderry's 'Don't Stop Believing' performance:Diana Vickers's 'Man in the Mirror' performance:Poll Results
Diana Vickers - 23.79%
Joe McElderry
- 76.21% - WINNER