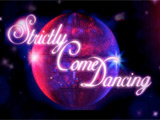 Frank Bruno
was rejected by
Strictly Come Dancing
producers after they deemed him "not popular enough" for the show, a friend of the retired boxer has claimed.
Champneys health resorts owner Stephen Purdew told the
Daily Express
that Bruno had been keen to appear on this year's series but was snubbed by the programme's bosses.
In an interview with the newspaper, Purdew commented: "What on earth possessed them to turn him down? When I saw who they have selected I was even more amazed.
"Frank would have been great on the show. He wanted to do it. And now he's disappointed. It's a tragedy. I think he would have transformed the show. With his trademark laugh and his terrific personality, he'd have been a huge hit."
Purdew added that the star is far more popular than many of the celebrities who have
signed up
for the new series.
He said: "Phil Tufnell - I mean, what's that about? Jo Wood? Ummm! The
Hollyoaks
guy, Ricky Whittle, no-one has heard of. I don't even think anyone would recognise Martina Hingis if they saw her in the street."
Dismissing Purdew's remarks, a BBC spokeswoman explained: "When Bruno's agent contacted us in July, we already had a boxer in place, Joe Calzaghe, which is why the decision was taken, but we do not make comments on who is or is not popular. Any decision is made on a series-by-series basis."