Strictly Come Dancing
stars
Edwina Currie
and Nancy Dell'Olio have reportedly fallen out.
The pair are among the
14 celebrities who will compete during the new series
. According to
The Mirror
, there is "real tension" between the two women.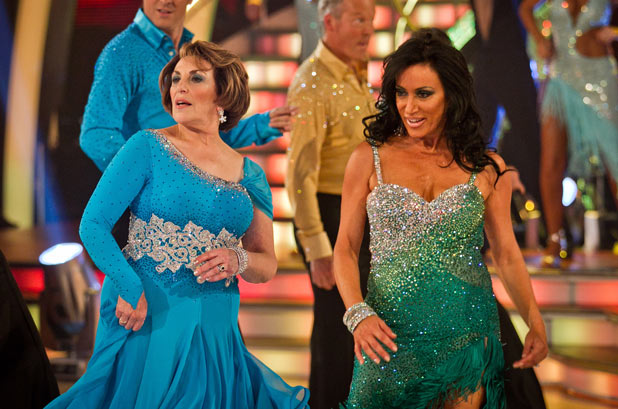 Currie is said to be unhappy over Dell'Olio's demands, with problems between them beginning when Currie was allegedly overheard asking who the 50-year-old was.
"If Nancy wants champagne she asks for it, and she sent back a taxi sent to collect her insisting they send one with blacked-out windows," an insider told the paper. "She is in fantastic shape, so her costumes are bright and sexy - and Edwina feels hers are drab, so she has asked for sexier dresses, showing more leg and cleavage.
"Edwina has also spoken to the stylists and suggested more dramatic make-up and smokier, more sultry eyes. She is determined to win this battle."
Dell'Olio has reportedly requested a massage after each show, and for wardrobe to recreate the red outfit she wore during a visit to 10 Downing Street.
Strictly Come Dancing
begins with a double bill on Friday, September 30 and Saturday, October 1.
> 'Strictly Come Dancing' Nancy Dell'Olio predicts 'tough' series
> 'Strictly Come Dancing' Edwina Currie reveals ankle injury
Watch Edwina Currie discuss her involvement in
Strictly Come Dancing
below: