10
Reality TV News
'Strictly Come Dancing' bosses 'vow to keep show sexy'
Strictly Come Dancing
bosses have reportedly vowed to keep the show "sexy", despite attracting viewer complaints.
Ofcom received around 300 complaints regarding
"crotch thrusting" - particularly from footballer Robbie Savage
- and revealing outfits on last week's show,
The Mirror
reports.
However, a BBC source has insisted they won't be changing any routines, saying that "sanitising
Strictly
would spoil the magic".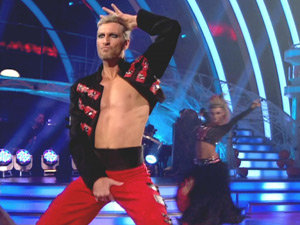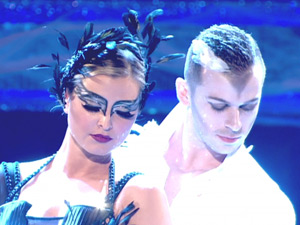 Speaking of his dance, Savage said: "If I offended anybody I didn't mean to. I just went out there to have fun and surely that's what it's about?"
Fellow contestant Holly Valance has also joked that she may flash more flesh on the show, telling
The Sun
that she would "like a couple of complaints myself".
Meanwhile, former contestant Ann Widdecombe branded Savage's performance as unsuitable for children.
> Strictly Robbie Savage: 'Crotch grab complaints have got me down'
> Alex Jones: Strictly Come Dancing beating X Factor is amazing'