6
Reality TV News
'Strictly Come Dancing' Johnny Ball "bitterly disappointed" to leave
Johnny Ball
has said that he is "bitterly disappointed" to have left
Strictly Come Dancing
.
The TV entertainer became the
first celebrity to be voted off the BBC show
over Richard Arnold on last night's programme (October 14).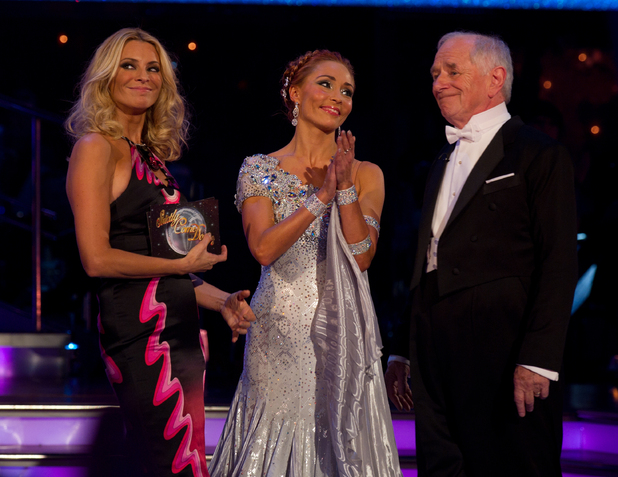 Ball said that he was particularly upset, as he never got the chance to show his younger side to the audience.
"I never got to show how youthful I can appear, because I was always in a tails and high collar," he told
The Sun
.
"The plan was for something lighter next time, and now I will never get the chance. But someone has to go out every week - it is bitterly disappointing for whoever it is."
Ball also lamented his lack of practice time compared to other contestants, after his original partner Aliona Vilani suffered a fractured ankle and was replaced by Iveta Lukosiute.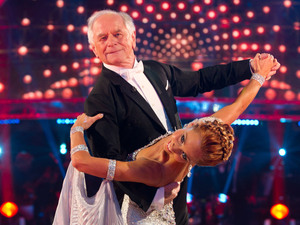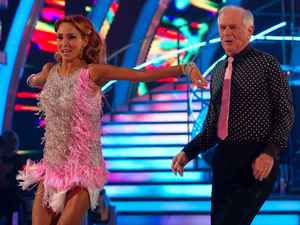 "I only had an afternoon session and one day with my new partner before the studio rehearsal on the Thursday in the first week. But then to make things even harder, the producer asked if we could change the first 25% of our routine.
"While everyone else had three weeks, we had two hours on the Friday and two hours on the Saturday to learn and rehearse a whole new section."
Speaking about why he was voted out, Ball added: "I was one step out, I don't know where it went, but that's where the mistake was. I think for my age, I did quite well. I'm so disappointed.
"If they called me back I would go tomorrow and whatever I do next, I will have the same energy. I'm fitter than I have been for 20 years because I have a fitness routine I do in the morning, then the dancing."
Strictly Come Dancing
continues with a Hollywood-themed show on Saturday, October 20 at 6.30pm on BBC One.
Digital Spy
breakfast show - watch Anna Williamson discuss the day's biggest stories including
Strictly
,
X Factor
and the music charts:
Photo gallery - 'Strictly Come Dancing' series 10, show three: