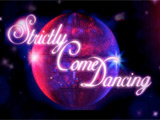 After the illness and injuries that plagued last week's show, this Saturday's
Strictly
should get the series back on track. Apart from Ricky Groves, all the remaining celebs look like potential winners and it's getting tougher to predict the bottom two every week. If Brucie is out of his sick bed and Jade Johnson's knee has popped back in place, then fingers crossed, we should be in for some tasty ballroom action from BBC studios this evening. Stick with
DS
all night for our verdict on the performances.
20:24:
Well, that's all for this week. I'll see you back here, the same time next Saturday! If my sources are correct, we should be getting a performance from Lily Allen thrown in for good measure.
20:22:
My personal predictions for the finishing order of the Top 5? 1. Ali and Brian. 2. Ricky and Natalie. 3. Natalie and Vincent. 4. Laila and Anton. 5. Chris and Ola. Anyone care to disagree?
20:20:
Well, what did you make of tonight's show? I thought it seemed a little low-key after last week's high drama. Hopefully that bottom two spot will give Laila and Anton a much needed kick up the bum.
20:18:
A sad farewell for Ricky G and Erin, who clearly had a great time working together. Did the right couple go tonight? Leave your thoughts in the usual box below.
20:15:
Well, not much drama there. Craig, Alesha and Bruno all save Anton and Laila without a moment of hesitation.
Ricky G and Erin Boag are out
.
20:14:
Enough of my waffle! It's decision time!
20:13:
If Ricky G does go, I'll be sad to see Erin leave the contest. She always unleashes some great choreography during the series and has a good fun attitude for the show.
20:11:
Did I curse Laila and Anton by saying they had potential to reach the final. Fingers crossed, I didn't! They scored 7 more points that Ricky G and Erin earlier, so barring any big c**k-ups, they should survive. But then again, what do I know?
20:10:
Natalie and Vincent - SAFE. That leaves Laila and Anton in the bottom two alongside Ricky G and Erin for the third week in a row.
20:09:
Ola and Chris - SAFE! Ali and Brian - SAFE! Ricky W and Natalie - SAFE
20:08:
DUM-DUM-DUM. THE MOMENT OF TRUTH.
20:06:
Are you still with us? I hope nobody has been naughty and switched over to
X Factor
during Miss Bassey. I definitely, definitely didn't just do that.
20:03:
Brucie introduces special guest Shirley Bassey as Shirley Ballet. Another 'doddery' mistake for the
Daily Mail
to complain about there. We also get a dodgy sketch with Brucie chatting to her backstage. I could have lived without that.
20:02:
PHONE LINES ARE CLOSED - STOP CALLING UNLESS YOU ARE AN IDIOT!
20:00:
In my humble opinion, Laila and Anton are the only couple with a slim chance of knocking Ali and Ricky W out of the final. But it's a very slim chance considering her recent injury crisis. A real shame that we lost Tuffers and Katya last weekend - they had far more potential than Ricky G and Chris Hollins.
19:56:
Next week, we'll be getting rock 'n' roll dances or charlestons from the celebrities. Cracking stuff! The show needed some new routines. There are only so many waltzes you can watch in one series. Are you excited?
19:54:
Is this
Strictly
a two-horse race now? It seemed very open a few weeks ago, but Ricky W and Ali B are moving way ahead of the rest at moment. It's a real shame we lost Jade, because she was probably the most likely to compete with them. Brucie says she was a possible finalist. I think she was a possible winner!
19:52:
We are being 'treated' to a rather cheesy swing routine by Darren and Lilia. Not the greatest pro routine, by a long stretch, in my opinion.
19:50:
For fairness's sake, we should also mention that Chris and Ola need your votes as well. They only bagged 29 for their Viennese waltz.
19:47:
Ricky Whittle
(36) tops the leaderboard with an impressive, but controversial American smooth. Ali Bastian (35) is hot on his heels with her "foxy" foxtrot. At the other end of the board, Ricky Groves (22) is bottom of the class. Laila (29) and Natalie (26) are also in risky spots after mis-firing routines.
19:46:
Ricky looks annoyed with himself and you can see why. He
Scores: 22
with a pair of lowly fives from Craig and Bruno. I reckon the dodgy goatee beard he's sporting tonight probably cost him a couple of points as well!
19:43:
Is it me or has Ricky hit the proverbial glass ceiling now? That routine felt like it could have been done about five weeks ago by the soap star. All the judges are critical, pointing out "mistakes galore". Craig describes it "mechanical". Even Ricky has conceded that he deserves to be in the dance-off after that routine.
19:40:
The final couple of the night are Ricky Groves and Erin Boag. Erin has put her "Miss Whiplash" head on for training this week. Will that have helped the EastEnder up his game? Let's see...
19:39:
A mixed bag of scores from the judges for Laila and Anton. One six, one seven and two eights from Bruno and Len. That's a
Score: 29
. Will that be enough for them to survive another week? Anton still hasn't scored a 10 in any series, the poor bloke.
19:36:
Laila and Anton make it through a lovely, delicate waltz without any tears. Hooray! Bruno describes it as "beautiful". Craig is less complimentary, claiming that Laila looked like a "hindrance to Anton". Len says that they did "spectacularly well" considering her injuries. Alesha says that she felt disappointed after their previous ballroom routines.
19:34:
Next up, it's Laila and Anton with the waltz! Let's hope Laila's ankle is all patched up.
19:32:
What did you guys think to the lift? Personally, I think
Strictly
needs moves like that. Not many men could pull that off and fair play to Ricky for doing it so smoothly. Their reward? A
Score: 36
. Alesha whips out the first 10 of the evening.
19:27:
Ooh, Len has got his grumpy pants on. He was not happy with that lift. He goes on a rant about ruining a "beautiful dance" and claims that Ricky should have saved it for a show-dance. Alesha disagrees, describing it as a "show-stopper". Bruno is also positive, claiming it was "fantastic". Craig applauds the "swing and sway" and points his finger at Len, arguing that the lift was "lovely". All hell breaks loose on the judging panel. Craig calls Len "D-U-L-L", and Len responds by calling him a "doughnut".
19:26:
Wow - what a lift! Ricky proves his strength by spinning Natalie in the air at full stretch.
19:23:
Next up is Ricky Whittle and Natalie. Mr Whittle is not the most popular man on the
DS
forums and I agree that he does come across a little bit too serious for
Strictly
. However, I do look forward to his routines. Tonight it's an American smooth and I'm predicting very high marks for this.
19:22:
Three sevens and one eight (from Len) for Mr Hollins. That's a
Score: 29
. These low scores are leaving the door open for Ricky Groves to escape the bottom two this week. Do you think he will manage it?
19:19:
Craig offers Chris Hollins the number of a plastic surgeon and complains about his facial expressions. The judges appear divided on that waltz. I don't think Chris is convincing in the ballroom - he doesn't have the right personality. It's always going to be difficult for Chris/Ola convincing us of romance, because they make such an unlikely couple.
19:15:
Next up is Ola (sadly covered up this evening) and Chris Hollins. They've come into their own in recent weeks, but can the sports journalist do the Viennese waltz?
19:13:
Natalie and Vincent
Score: 26
. Harsh marks! Bruno gives the lowest of the lot with a 5. That might leave them in danger!
19:11:
Ooh, Len has got his claws out. He claims that the routine was like a "garden without flowers". Meanwhile, Craig says that Natalie's mouth was like a "venus fly-trap". Worse to come from Bruno, who says that it was "more Bournemouth than Brazil". That was one of Natalie's weaker performances, to be fair.
19:09:
We are almost caught up now...It's Natalie and Vincent in bright pink on the dancefloor. Wow that pink is bright... turn down the contrast! They are doing a samba.
19:07:
Ali and Brian danced a foxtrot. It was splendid. The judges all loved it - Len compared it to Angel Delight pudding - but Craig said that Ali looked nervous. They
Score: 35
and that routine should seem them through to next week. Their VT included lots of flirting between this year's 'showmance' couple, if you're interested in such things.
19:05:
Apologies, we just went offline there. A quick update on the last 15 minutes. Jade Johnson and Ian Waite are out. Really sad news that, I had them down as dark horses to win. My dreaded curse of picking reality TV winners continues (I had my money on Miss Frank in
X Factor
). A real shame for Jade and dreadful news for Ian, who is one of my personal faves out of the pros.
18:51:
Wahey - Brucie is back! And there's not a snotty tissue in sight. First celeb spot of the evening - The Fonz! It doesn't get better than this.
18:50:
We're back! But who's injured? Is Brucie still sniffly? I can't wait to find out. This is a big week. There's seven dancers left and only six can go though to next week. Bring it on!